This season it's all about reinventing your mother's wardrobe and pulling out those dramatic, sensational 70s inspired looks. Prepare for freedom of the lines, vibrant colors, loose silhouettes, floral patterns, gold accents and lots of denim!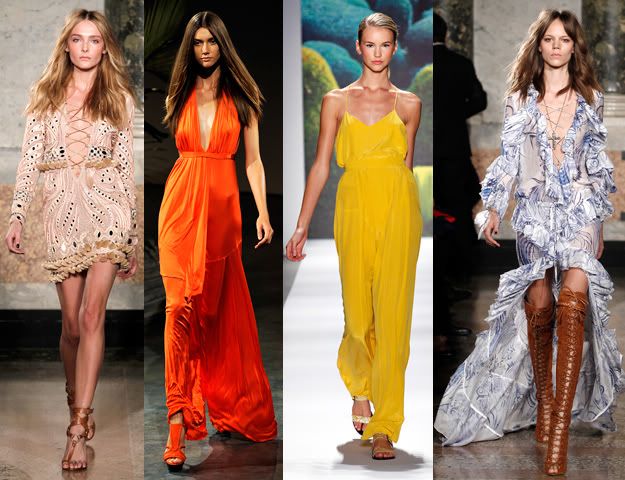 Marc Jacobs, Gucci, Mulberry, Halston or Diane von Fustenberg were all inspired by the 70s movement which they have applied on this season's collections. Even if they emulated it on glamorous maxi skirts and dresses, sexy halter-neck jumpsuits, flared pants and jeans or wedges and platform sandals… the 70's vibe is more present than ever.
You can feel it, it's the empowerment of women, the glamour and the bold silhouette! Back then it was all about the freedom of women and the feminist movement. Starting the 50s with figures such as Eva Peron – the first woman President in Argentina, or Indira Gandhi – Prime Minister of India and finally Margaret Thatcher, who made a mark among the key political women figures as the first woman Prime Minister of the UK. These all reflected the image of the women in the seventies and especially style.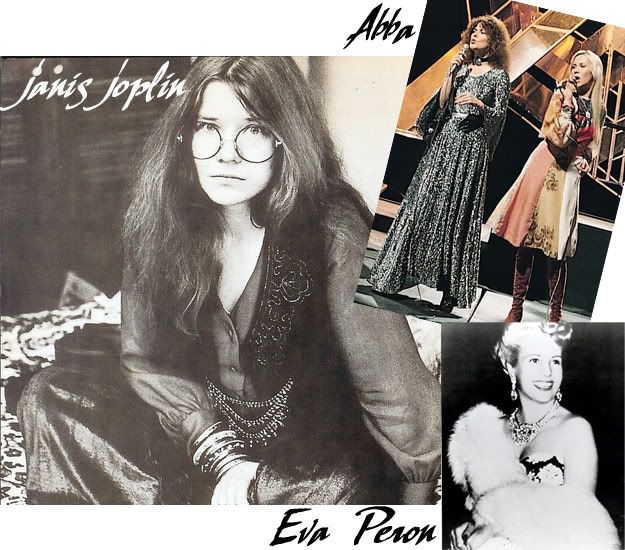 But the 70s style most likely became big due to the music and movie star icons. All the legends were born or created in the 70s. Bands and stars such as ABBA, Bonnie M, Jimi Hendrix, Janis Joplin, Jackson 5, Pink Floyd, Led Zeppelin or Queen …and many more have started to change everything. Rock, folk, jazz, country, pop, you name it!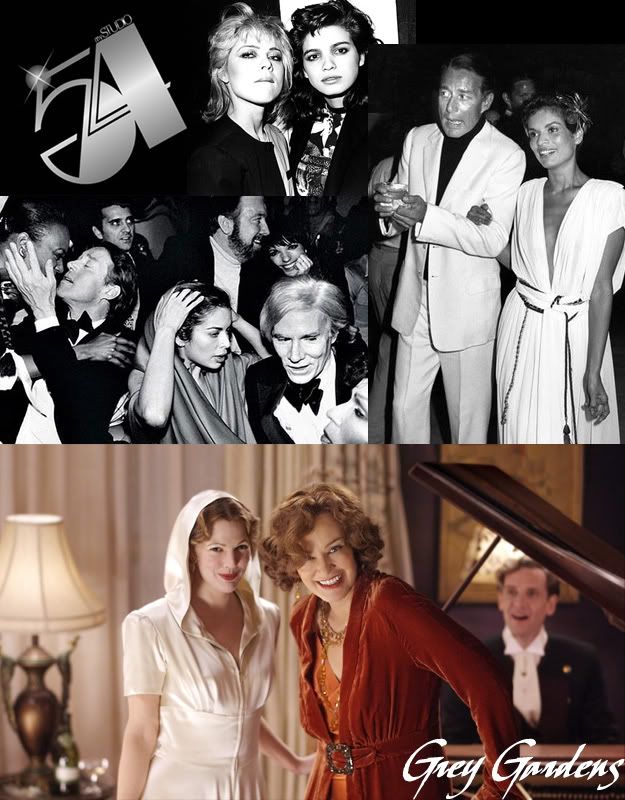 Fashion-wise, I think you can make a distinction between the 2 decades of the 70s – The Hippie Style and the Rock Style. Spring-summer 2011 went for the glamour and the hippie-boho style. Think Grey Gardens, Studio 54, Bianca Jagger Angelica Hudson, ABBA or stars like Faye Dunaway and Farah Fawcett – from the original Charlie's Angels.
The Basics you need for a Seventies Look include:
A-line skirts
To check out the full selection, browse among our list of Hottest Skirts for 2011
Maxi Dresses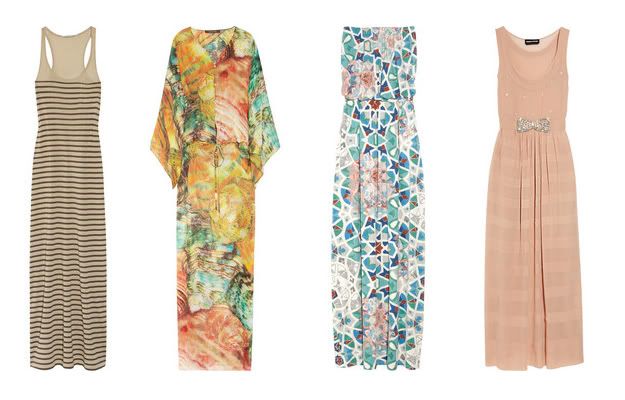 DAY Birger et Mikkelsen Striped Maxi Dress, Roberto Cavalli Chiffon Maxi Dress, Tibi Abstract Print Maxi Dress, Sonia Rykiel Belted Maxi Dress

To see more Maxi Dress looks click here
Jumpsuits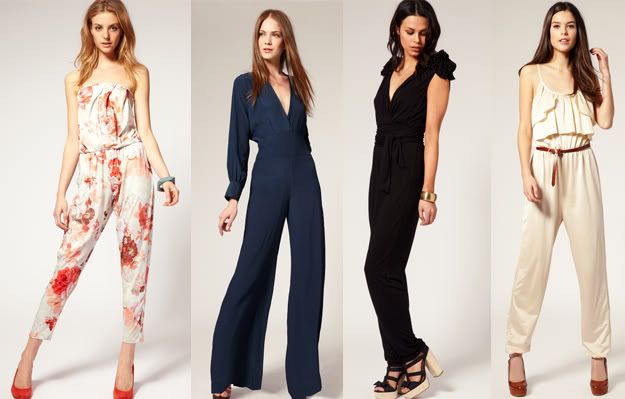 Left to right: Floral Pleat Jumpsuit, Peter Jensen Flared Jumpsuit, French Connection Corsage Shoulder Jumpsuit, Vero Moda Frill Neck Jumpsuit – all Asos
To see more Jumpsuit looks click here
Wedges and Platforms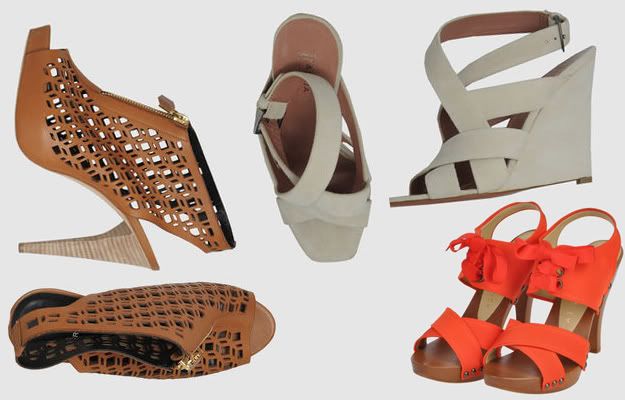 Coral STELLA McCARTNEY Platform sandals, Soft Grey ALAIA Wedges, Pierre Hardy Camel Platform sandals
Check out other fabulous options here
I have also created an inspiration post for the 70's style from other street style blogs and editorials. You can take a look here.
Further Reference: Retrowow , 80's Party – What do you wear