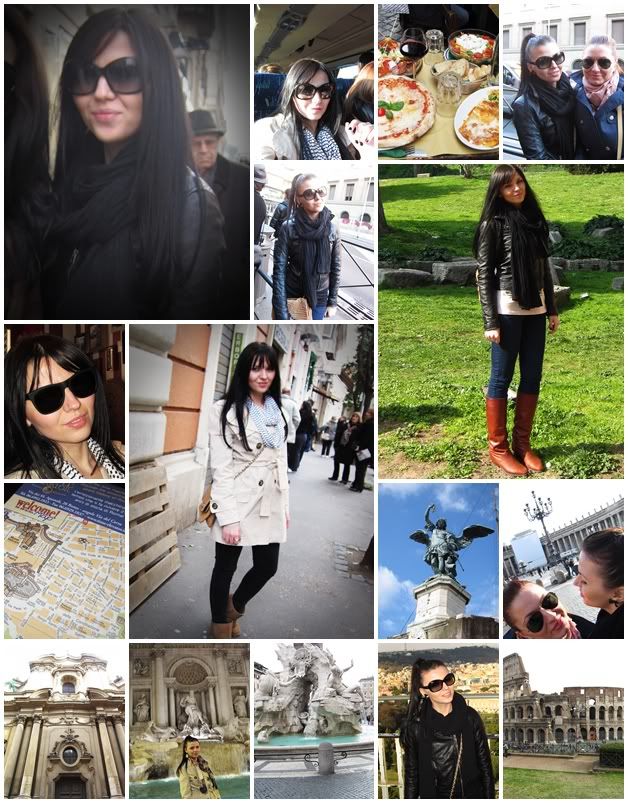 Hi guys, I am back since yesterday and even though Rome was nice and sunny, I got a terrible cold :)) I am happy though, I got back with lots of new ideas and great energy. I realized there is just so much beauty and culture out there that it's just a shame to weep and feel sorry about yourself when you can discover everything there is around you.
ROME is such a wonderful place to admire everything and to get inspired just from watching people walking on the streets. Their history is so rich and just waiting to be discovered and besides that there are these nice shops and cafes downtown where you can relax and take a bite of Italy's finest.
I am still downloading all the pictures I've taken and will soon post some interesting shots of Rome street style, my outfits and stylish places!
Kiss Kiss!
Lizzie.