Hey my lovely fashionistas! Christmas is now over and so are the rich meals, thank God!! It's time to get in shape before New Year's and start thinking about what we should wear.
There are a lot of choices but in hard times we shouldn't be big spenders therefore try to get the most of what outfits we have. So, my smart advice is to style up your outfits !!!! Accessories always do the trick and make you shine. I picked out the best accessories for 2008/ 2009 that follow the trends and are no so expensive.
Try out studs for a rock inspired look or if you like to ad something more intense to your outfit.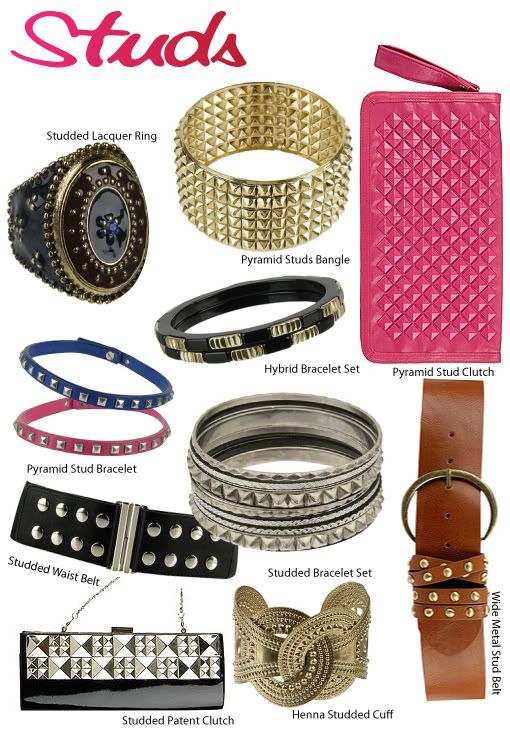 1. Pyramid Stud Bracelet 2. Hybrid Bracelet Set 3. Studded Lacquer Ring 4. Pyramid Studs Bangle
5. Studded Bracelet Set 6. Pyramid Stud Clutch 7. Studded Waist Belt 8. Pyramid Stud Metal Belt
9. Wide Metal Stud Belt 10. Studded Patent Clutch 11. Henna Studded Cuff
All accessories are budget buys and they're from Forever21.
If you feel you need to add some glam to your New Year's outfit you can try some vintage accessories. They are really easy to blend with any outfit and they give that natural retro touch.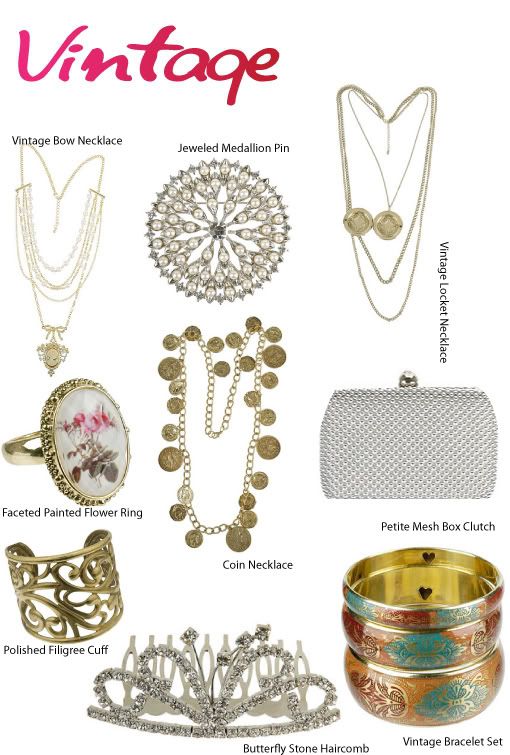 1. Vintage Bow Necklace 2. Locket Necklace 3. Coin Necklace
4. Faceted Painted Flower Ring 5. Jeweled Medallion Pin 6. Vintage Bracelet Set
7. Polished Filigree Cuff 8. Butterfly Stone Haircomb 9. Petite Mesh Box Clutch