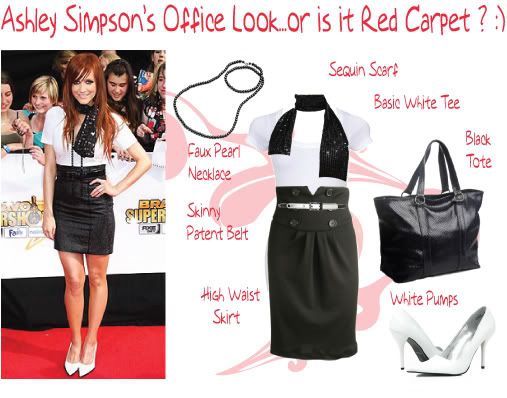 Ashley Simpson hits the Red Carpet in a trendy Black and White outfit. She looks glam but still manages to keep it cool with very well chosen accessories. The skinny belt (available at Macy's) is the best choice this season and so are white pumps(you can find them on CutesyShoes).
The Sequined Scarf and the long black beads are very popular and I'm sure you have them at home as for the big tote, you can buy it from CoutureCandy.
The Pencil Skirt is also very popular and goes really well this the white tee. I really like the combination, it's fun and classy. (Skirt + Tee available on F21).
Bye, kisses!