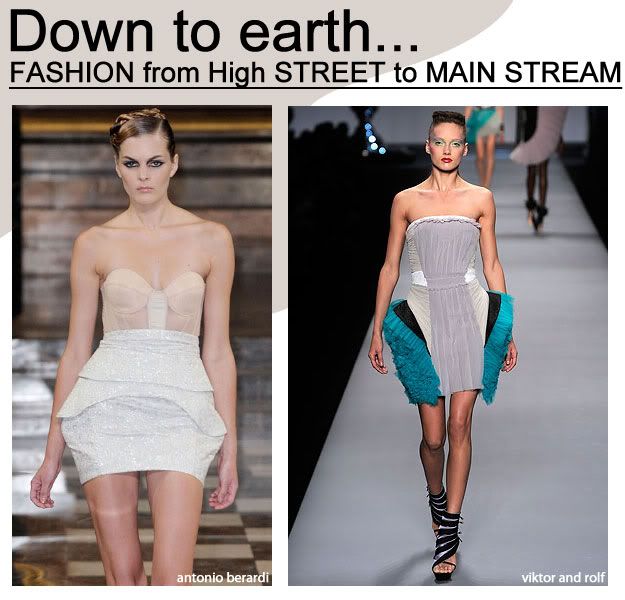 Runway shows are nevertheless the first inspiration for main stream collections. Every year designers release their versions of what's new and hip this season and their ideas are then replicated all over the place. Small brands or influential retailers initiate these designs into their collections for the mass market.

ASOS BLACK Piped Ruffle Hip Bandeau Dress – $202.91 – Asos.com

ASOS BLACK Lace Overlay Crini Dress – $202.91 – Asos.com
ASOS BLACK Feather Corset Dress – $202.91 – Asos.com . You can also check out : Micha Barton's white feather dress which looks very similar to this Asos dress.
This usually happens because there is no copyright on designs. It's not actual stealing because this was never registered as belonging to someone. It's too complicated to register a cut or a design because these are referred to as being too "utilitatian". You cannot own membership on a specific type of collar, slleve, lenght…etc and therefore anyone can practically take your design and copy paste it. Johanna Blakely gives an interting speech on this entire process and how the luxury fashion industries agree to this.
A good example of how design concepts are spread among main-stream brands are online retailers like ASOS, Forever 21, or main-stream fashion influencers like ZARA, French Connection or sweedish brand H&M.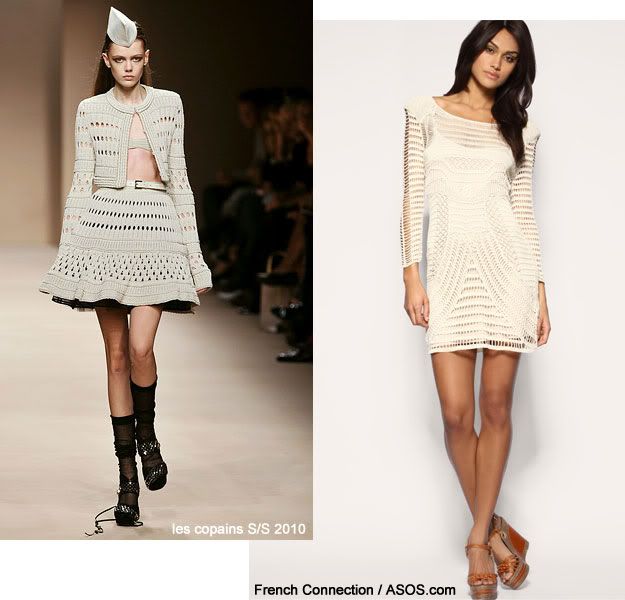 French Connection Long Sleeved Crochet Dress – $219.82 – Asos.com