If you can imagine I have still not managed to get a pair of cool low motor or combat boots. I think they are perfect with girly looks because it gives the entire outfit an edgier look. I've I've seen them in shops and big retails stores such as Diesel or Zara, but some of them are just too popular and I wouldn't want to see people wearing the same boots as I have. Therefore I looked online and found that is the perfect timing to buy the motor boots trend as there are still sales and offers.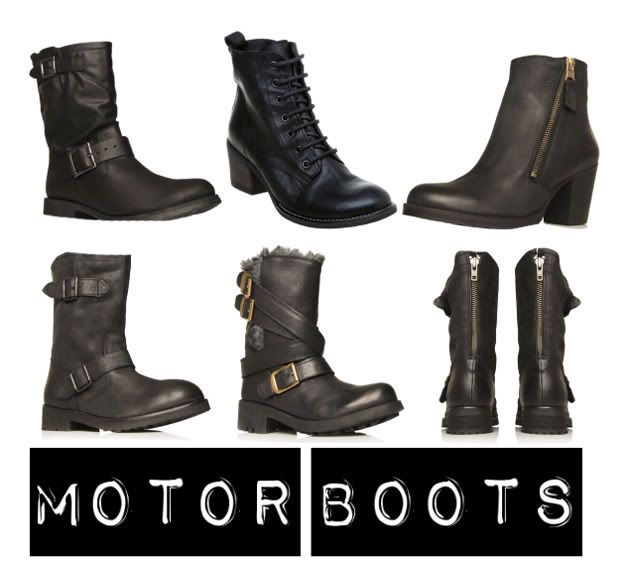 Top left: Kurt Geiger Salem Boots / Center: Dune Charlie lace up boots / Right: Kurt Geiger Sweep Boots
Bottom left: KG Veronica Boots / Carvela Smoke boots / KG Veronica Boots (back view)
You can get see more and prices here.