Fall collections are knocking at the door, but we are still trying to keep the summer in our hearts and in our outfits. I really love how easily you can drift into a fall mood by simply choosing a few key pieces that make this transition almost invisible.
I have selected some of the coolest outfits worn by celebrities on street or at events, but where you can see that the outfits are starting to become more suitable for the fall season.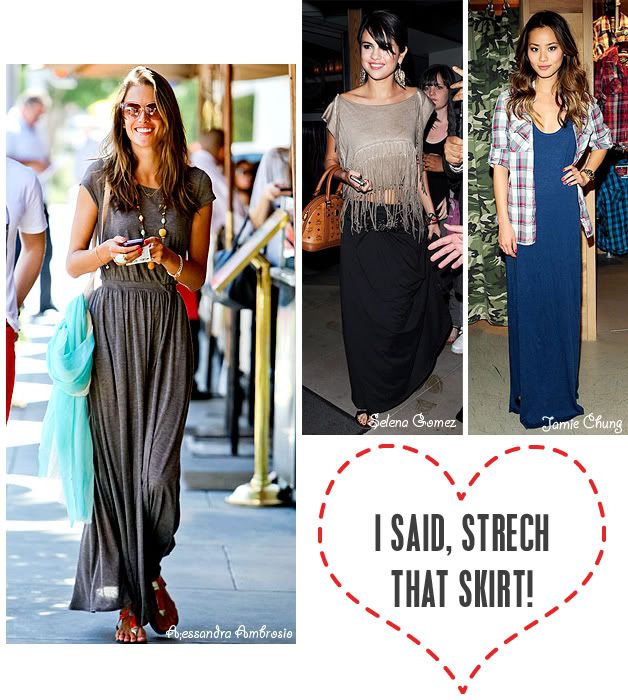 Maxi skirts are such a great option to welcome the new season because you can slide into cooler temperatures and you won't feel a thing! I really like how the short booties look with maxi skirts, but you can easily wear them with flats, Alessandra or Selena chose, or even with wedges.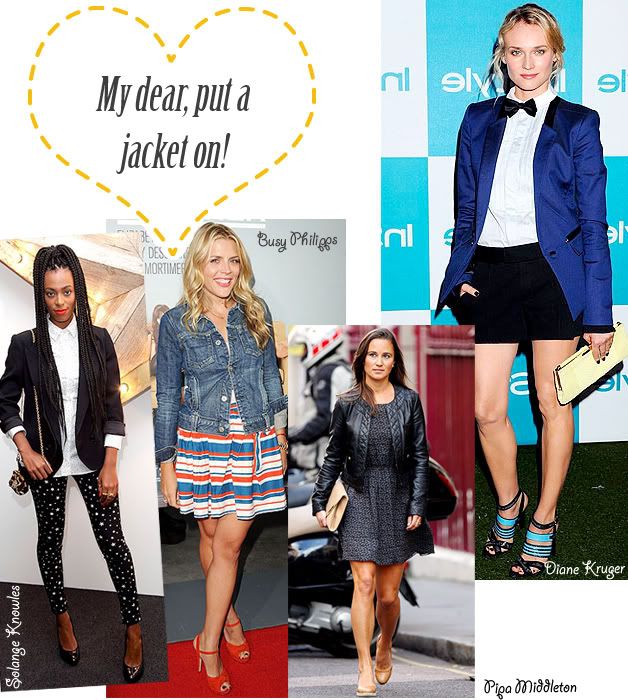 Jackets add the perfect finish touch on any fall outfit. No matter if you choose a light leather jacket, a jeans jacket or a tuxedo jacket you can easily refresh your looks for fall because jackets are truly a fall must-have. I am sure you all have a nice jeans jacket such as this one worn by Busy Philipps, but I think that the hardest one to find is the black blazer jacket. I have been searching for a long time for a nice affordable black jacket in the Solange Knowles style and have finally found a cool one at Zara. I think the cut is the most important feature of this item, followed shortly by the quality of the fabric.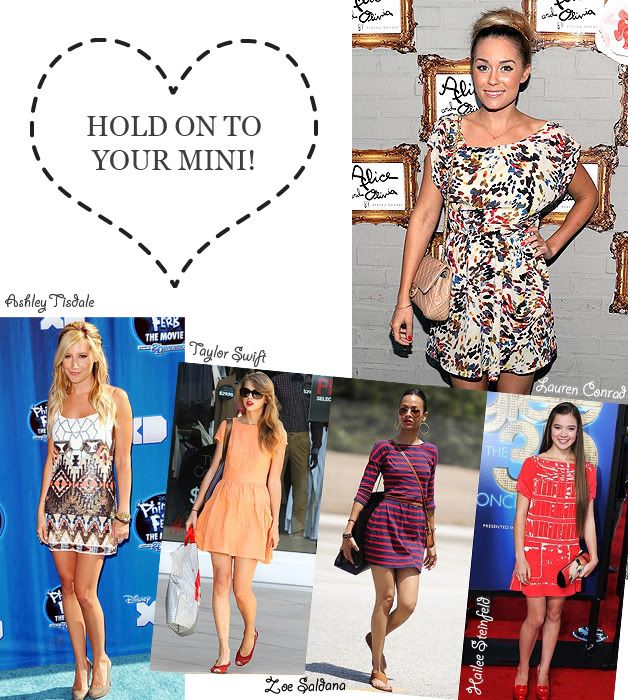 Minis are definitely a chic way to maintain a stylish and sexy look, ever during the fall season. You can go for printed dresses or less fancy cotton styles which you can wear with flats. Mini skirts or dresses can easily be paired with jackets or short boots, and because the temperatures are still high you don't need any tights or leggings. What you need to watch is the sheerness of the dresses, try to go for thicker fabrics and dresses with a well-defined shapes as opposed to soft and transparent summer dresses. Check out Lauren Conrad's printed dress and Taylor Shift's orange A-line shaped dress, these are lovely choices for the fall 2011 season.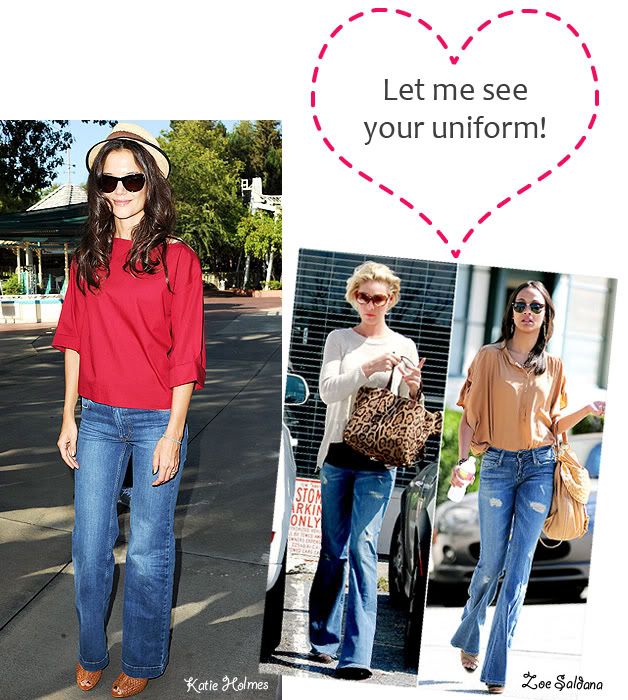 It seems that the flared jeans and silk blouse combo is a winner for this fall. Even if we have seen it mixed in the summer season, I think this trend has not fully bloomed during the hot months. Katie Holmes and Zoe Saldana sport this cool casual look which is probably suitable for many of our office attires.