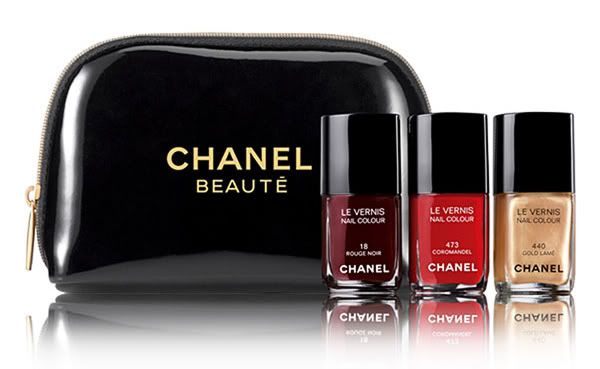 Winter 2010 has its own rules. And when it comes to nail-polish and lacquer trends, the season is jolly indeed
The main thing we need to consider this season is that innovation and experiment are new directions taken also by the beauty industry. It's not just color and shine that are important, but also the texture of the nail-polish and nail lacquers. Besides the usual glossy and slick look, nails are taking 2 new finishes : MATTE and GLITTERY.
When you think about it, these finishes are quite the opposite: the matte finish stands for classy and more of a softer look while glitter shouts party all the way! I particularly love the matte metallic tones. Silver and gold don't stand a chance in the daylight if they aren't matte. You can use the matte effect to dress down an edgy look and to give it a more friendly effect.
The other nail-polish trend for this winter is the glittery nail. Strong shades give the perfect jewel nail effect and they go perfectly with light colors and romantic looks. For a festive look glitter nail-polish can be just the ingredient you needed! Gold and silver tones are full of whimsy and charm and they are the perfect choice for a homemade Christmas party. There are some risks, so you should be careful how you pair them, as Christmas trees are only in fashion for a short time and you don't want to be looking like one 😉
If you want long lasting colors, OPI has great glittery options but I'm sure you can also find many others.
Rich and dark is the way to go normally throughout the cold season, but there are so many chic options out there. Some of the holiday offers include cool bags in which you have the essential colors for the holiday season. For example, Chanel has this top 3 hottest color bag – in RUBY, RED and GOLD – you can get it here. You can either go for nail-polish with a Black or a Navy base but you can drift from bright red tones until the Dark Ruby Tones.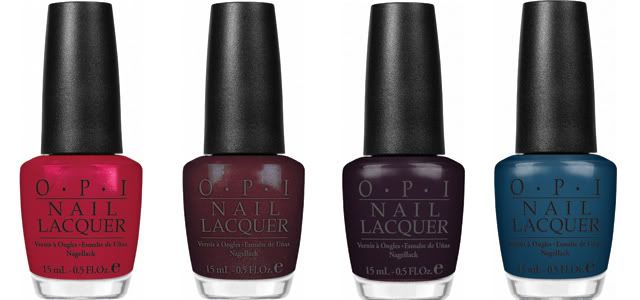 OPI's new collection called SWISS makes me wait eagerly for my holiday in Switzerland next week. :)) curious to see what nail colors do the Swiss fashionistas choose… 😀