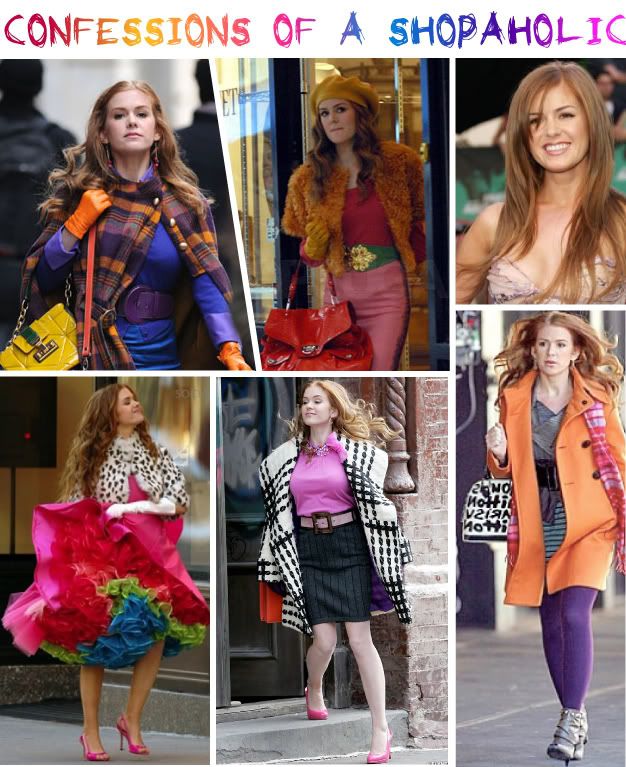 Oh yes, the day to laugh about our passionate madness has come! The day when all fashionistas will seem rather innocent compared to one big spender :)).
Sophie Kinsella's book "Confessions of a Shopaholic" will hit the cinemas soon and hopefully it will be a big hit because there are more books and possible sequels to the story. I've read the story and laughed a great deal! I fell in love with Rebecca Bloomwood – played by Isla Fisher in the movie – the moment she hid her bank letters into some drawers like they never existed.
The style of the character is "mix and match", let's not forget that she is a sales-hunter and an impulsive shopper, that's why, Rebecca Blomwood's sense on style is excentric and somehow extreme.
Isla Fisher wears lots of neons and bright bold colors and apparently all together! The cinched waist trend is a big hit in the movie together with leather gloves, plaid patterns, fucshia shoes and short furs, as Kinsella's character is the ultimate trendsetter.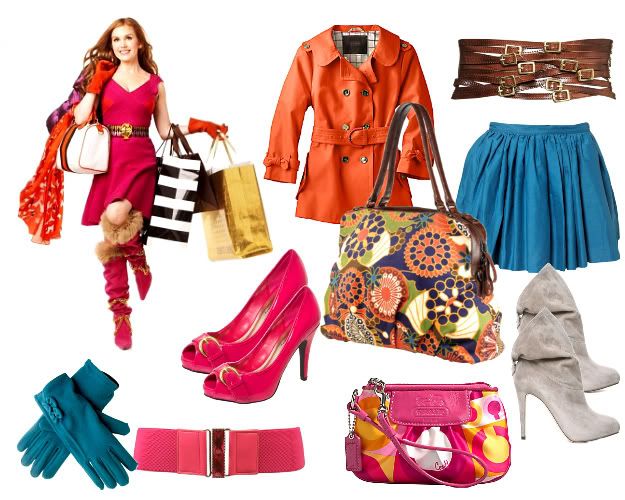 1. Brown Multi Strap Belt – Top Shop 2. Full Cotton Mini Skirt – Top Shop 3. Short Great American Trench – Coach 4. Holdall by Billy Bag – Simply Soles 5. Jewel Waist Belt – Select Fashion 6. Belted Patent Pumps – Charlotte Russe 7. New Valentine's Day scarf print Wristlet – Coach 8. Mae West Gloves – Modcloth.com 10. Suede Grey Low boots, Brian Atwood – Collete.fr