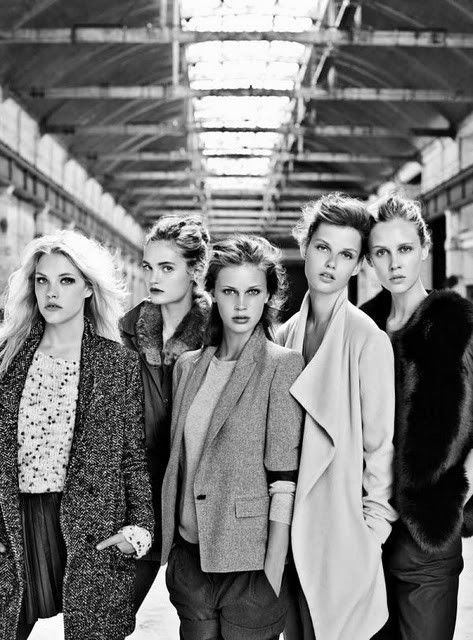 They say Christmas is the most wonderful time of the year, but we'd have to disagree.
Any fashionista knows spring is the season, as the range of outfit possibilities become endless. Unlike the other seasons where the weather limits your options, spring's constantly changing temperatures give every clotheshorse the chance to exercise their style dexterity.
Now trousers, tops and dresses play a major part of every season, but there's one item that's special to spring – The Jacket. Of course winter has its parkas and summer its sweet cardies, but the sheer number of styles and looks that can be created just by swapping a springtime jacket is mindboggling. Good thing Spring 2012 has some clear standout styles to easily update your look.
What's on trend in women's coats for 2012?
First and foremost, bright colours, like this eye-catcher by the one and only Stella for Adidas. Hi-vis outerwear isn't just for sport, it's the perfect addition to a neutral outfit – think: navy or beige paired with a citrus orange. Just make sure you're ready for the attention, as throwing on a bold pop of colour is sure to have heads turning wherever you go.
Next, which may already go without saying, is the classic trench. Is there a season when this coat, in some form, isn't coming down the runways? Probably not, but spring is without a doubt the perfect time for one. You'll be ready for those pre-summer showers in style. Who said weather-preparedness can't look good.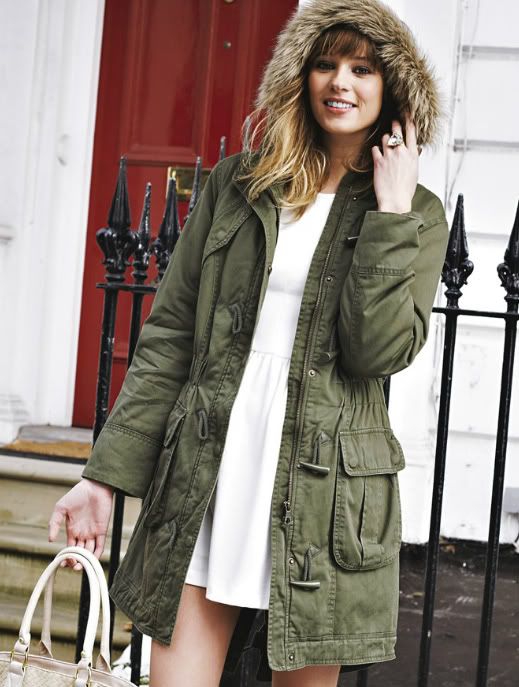 Another style that's carried over from seasons past is the parka, which burst on the scene this winter and is still très chic, although the spring version is lighter, perfect for a breezy Sunday afternoon lounging in the park. The most stylish way to sport the rustic, military-esque vibe is to pair it with exactly the opposite, something feminine, floral and light, like this gorgeous number from Oasis.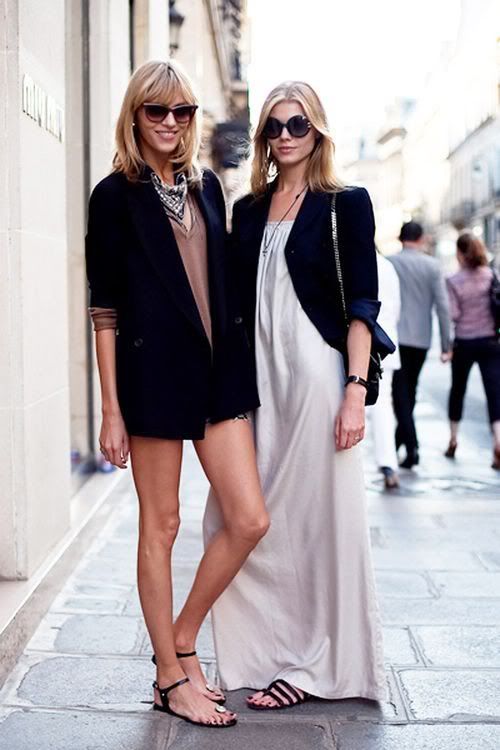 If you're a gal on the go and you rarely find yourself with the time for a costume change to move smoothly from day to night, a blazer is your best bet. This spring they're lighter, longer and less structured – so perfect for work and play. After all, no one wants to feel like Boardroom Betty during cocktail hour.
And last but certainly not least, is the return of the denim jacket. They're oh-so 90's but in such a good way and you've probably already got one at the back of one closet or another, what better excuse to make that trip out to your parents. So dust yours off and throw it on over a bodycon mini, or pretty much just about anything, it's the ultimate spring 2012 topper.