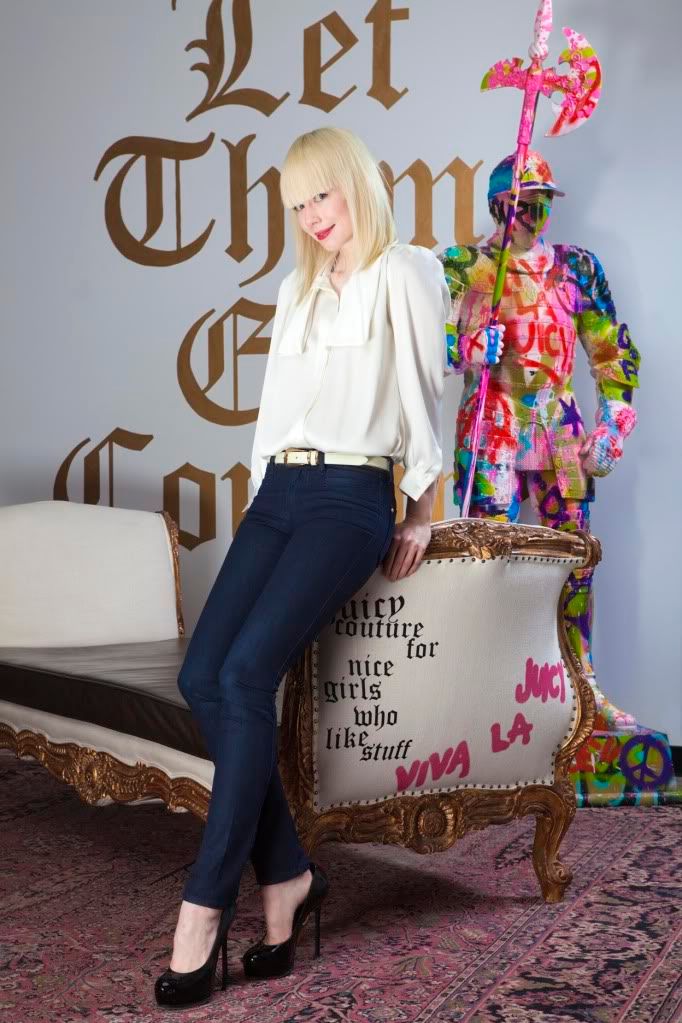 For those of you who might not know, Erin Fetherson has signed on a cool design project with Juicy Couture. The collection is on pre-sale and can already be found online. I really like that the collection is split between two major themes: office chic and evening glam. These are classic, timeless pieces that can be worn and incorporated into lots of different outfits, dressed up or down with accessories or statement details.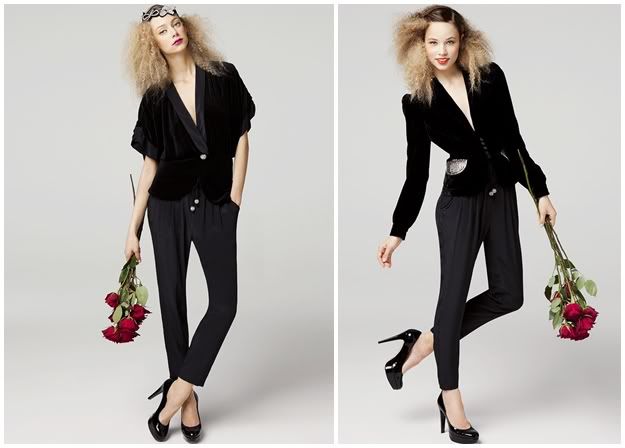 For example, you can try mixing the office version of the harem pants with a great jacket or vest. I really like this embellished velvet blazer because it's so versatile and classy. It has a glamorous twist because of the velvet and all that, but because it is a blazer is also has that structured shape. For the looser version there is always the buttoned jacket option that keeps the modern dressy look but adds a more relaxed feel to it.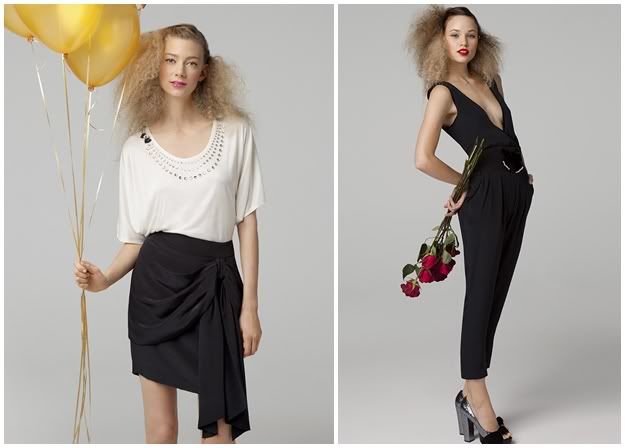 Office looks now drift into after-work drinks or cocktail parties. You may not want to go for a jacket or a blazer so feel free to choose a stunning V-neck silk jumpsuit. You can never go wrong with this one! It's sexy and keeps the minimal look in place, it's the real "head-turner". Wear it with statement pumps like these glittery ones from Juicy Couture or try a pair in a bold color.
Another cool look is the one that incorporates the fantasy skirt. Drappings, bows and asymmetrical details are poised to be very successful this season. Match your skirt with a simple loose top in a neutral color for an elegant and timeless look and don't go too deep on accessories. Wear just the necessary : big cocktail ring or a bulky necklace or a chic metallic bracelet.
What I like the most from Erin's collection for Juicy Couture are the special occasion outfits. Most of them can easily be turned into New Year's Eve looks. They are glam and shiny, sexy but very elegant. Check them out bellow :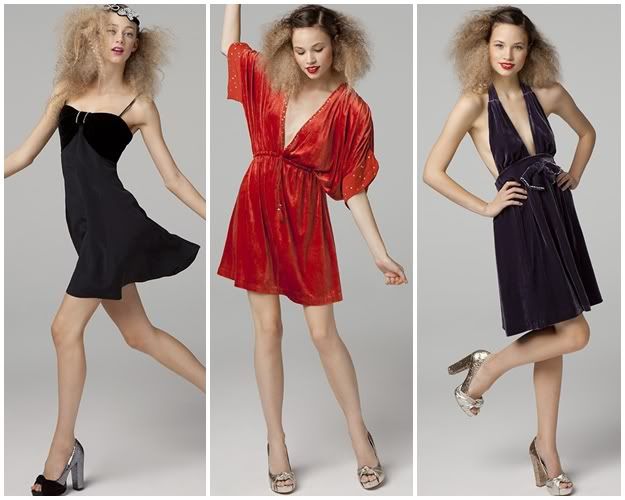 Silk and Velvet Dress – $298.00| Drapped Dolman Sleeve Dress – $248.00 | Bow Trimmed Halter Dress – $348.00
For More New Year's Eve Dresses check out :30 Hottest New Year's Eve dresses 2010-2011