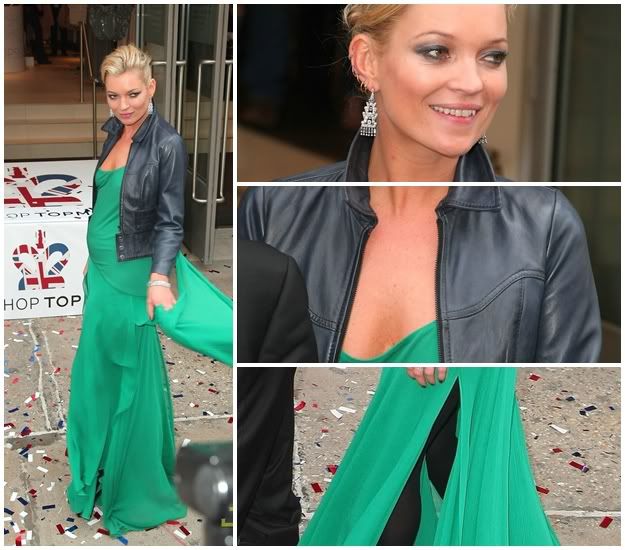 If you were like me you were just dying for this event to happen. Even though fans were kicking and screaming and lines of people went around and around the corner, you shouldn't have missed this. Lovely Kate Moss appeared in a flowing sheer green maxi dress (that was absolutely smashing BTW) and just put on a simple motorcycle leather jacket. So cool!
The black leggings were supporting the jacket as black always goes with black.
I don't know if it would be appropriate to wear this kind of leather jacket on a formal attire but if you want to blow everyone's minds, you can sure try. In fact, I never tried this before either but now I have the courage to do it. The next wedding I go to will be my scene!
BTW: How do you find the prices for the US Collection ? I've heard there are some differences…