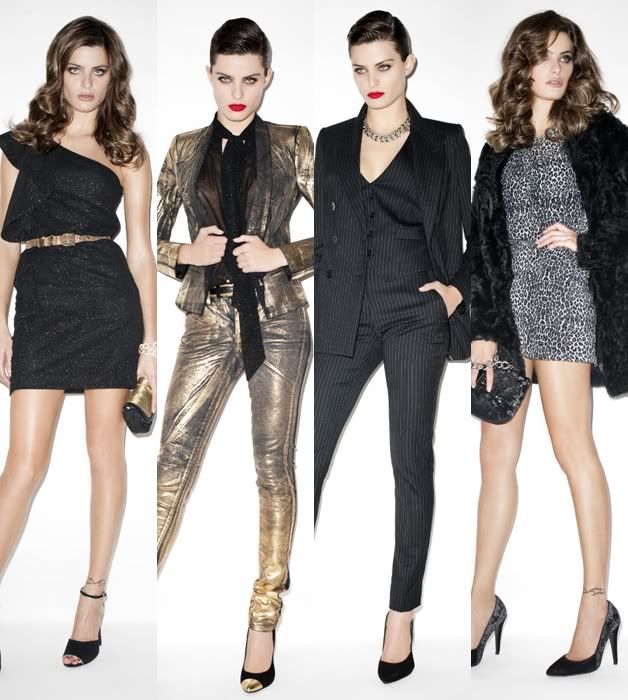 Mango chooses the elegant etiquette for their Fall 2011 collection and embellishes the lovely Isabeli Fontana with black, silver and gold accents. It is not a soft elegance, on the contrary, it is edgy and bold.
Leather, lace and sparkly fabrics make the fall 2011 – 2012 looks shine from the distance! I can even see a bit of disco and the old Hollywood glamour days…or nights
The most interesting part of the fall 2011 trends is the way the tuxedo suit trend is presented in an antithesis with the feminine silhouettes and the sexy dresses.
Also, do note the pointy shoes and the 2 color the small heel pumps, also highlighted by silver or gold inserts. Another thing that I like is the dotted print! 😀 Cool stuff right!
What are you looking forward to wearing from the Fall 2011 collections?