Feeling inspired by the French Era and the glamorous outfits of Marie Antoinette. These are the looks I love the most, some of them in the actual style, others reinterpreted with a modern twist.
Emily Blunt in Vanity Fair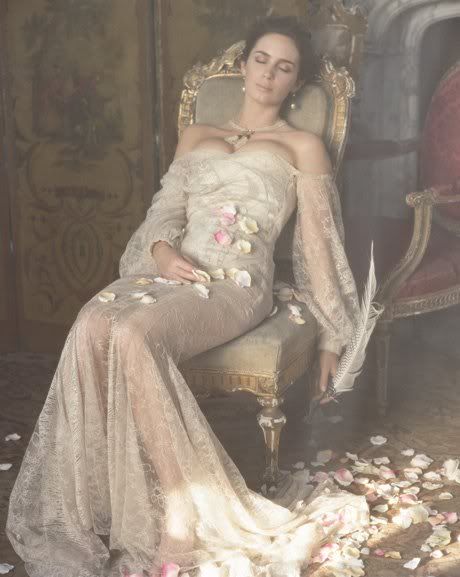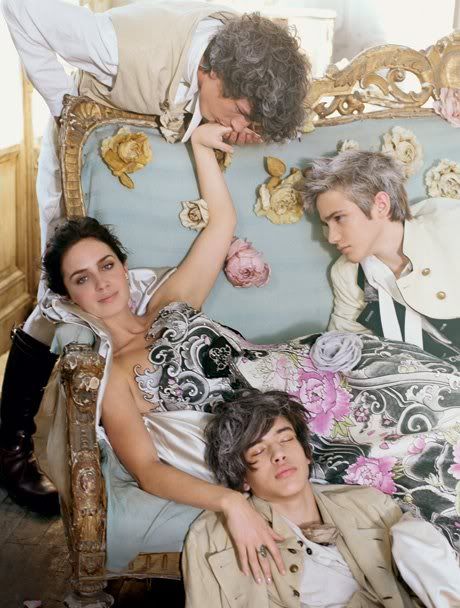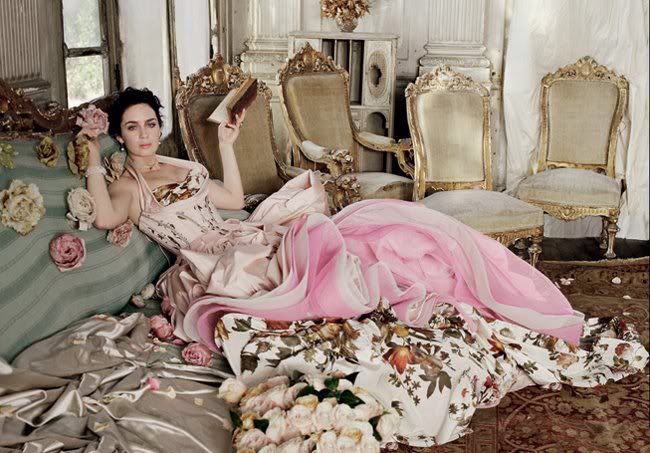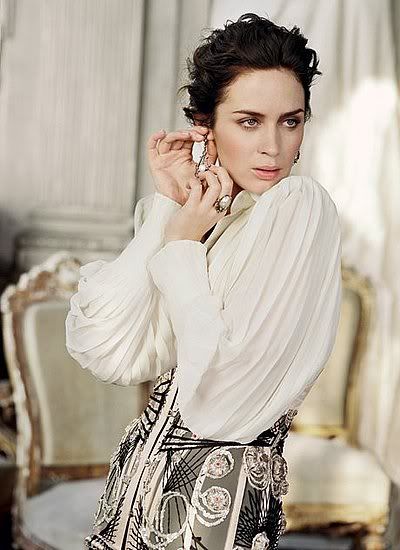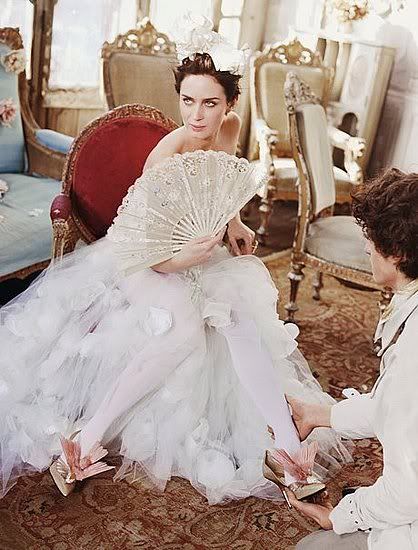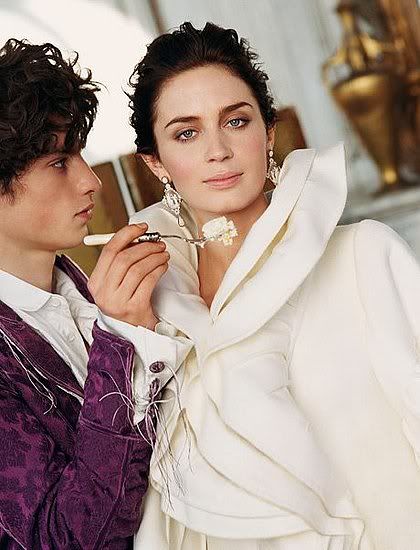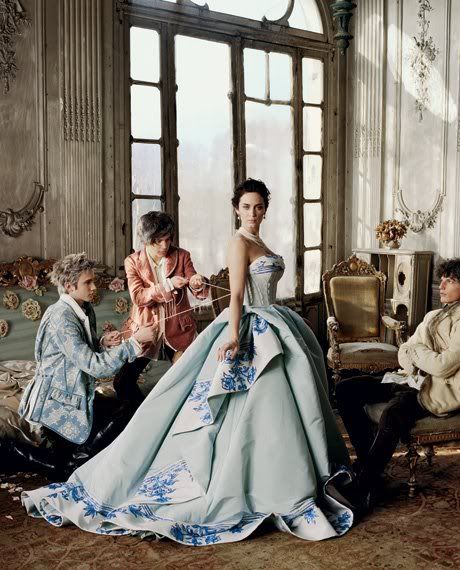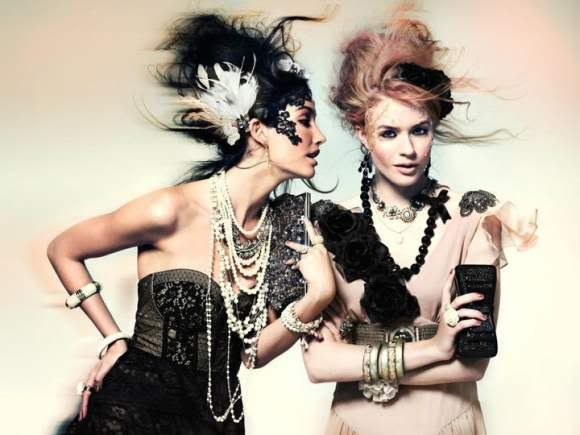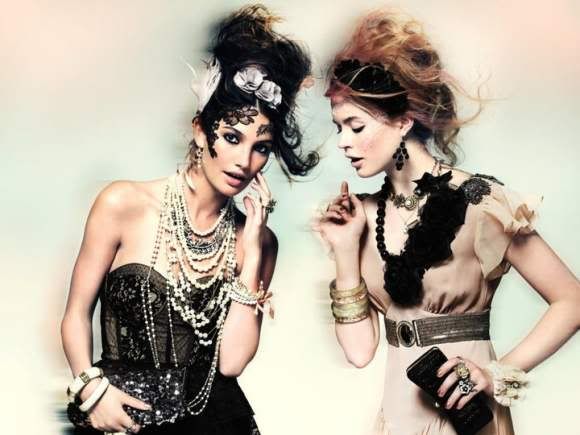 Build a Marie Antoinette outfit using the typical items of the century: the corsets, embellishments, color and hair accessories – feathers & jewels.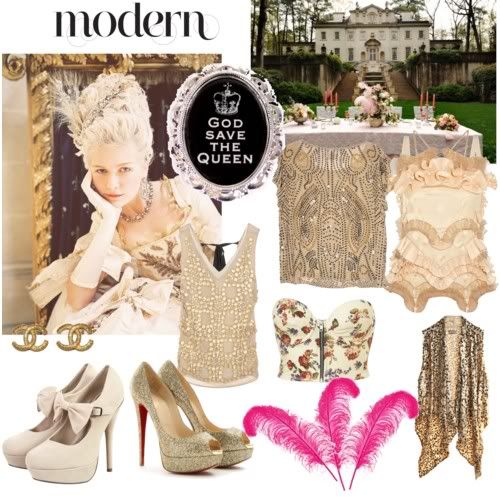 Or you can wear a crown and a nice bow….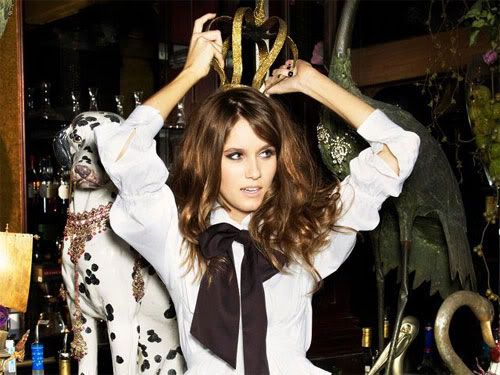 And statement MAKE-UP
Get inspired from modern versions of fashion royalty Blair and Serena…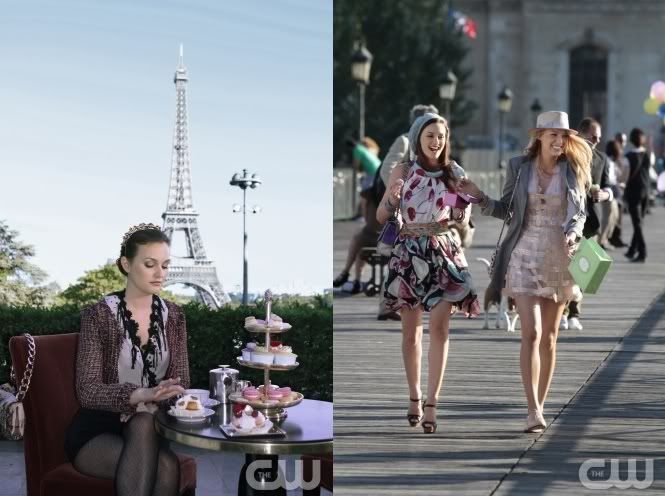 Or get inspired by awesome photographers – such as John Wright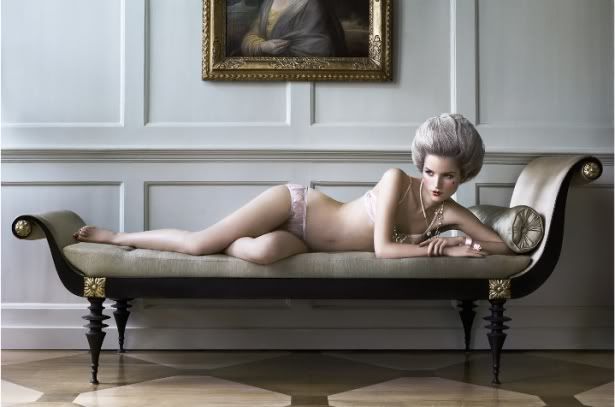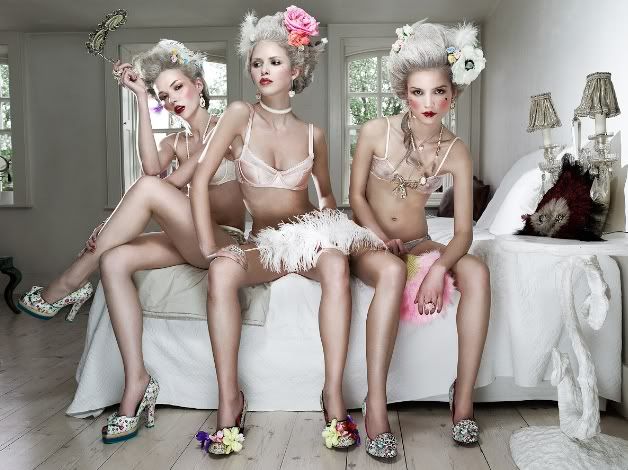 Create your own French fairytale with a super-sized ball gown, bows, sweets and lots of pink accessories.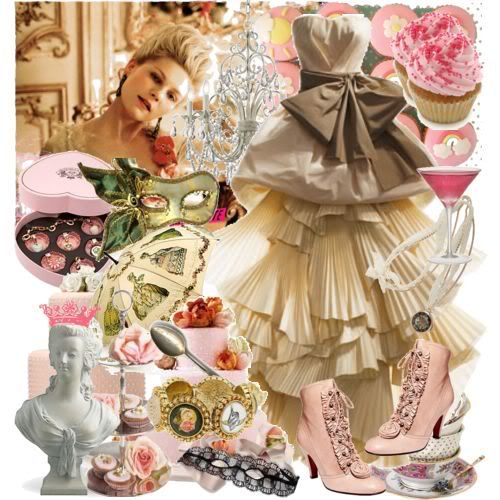 You can also go glamour and show that bling…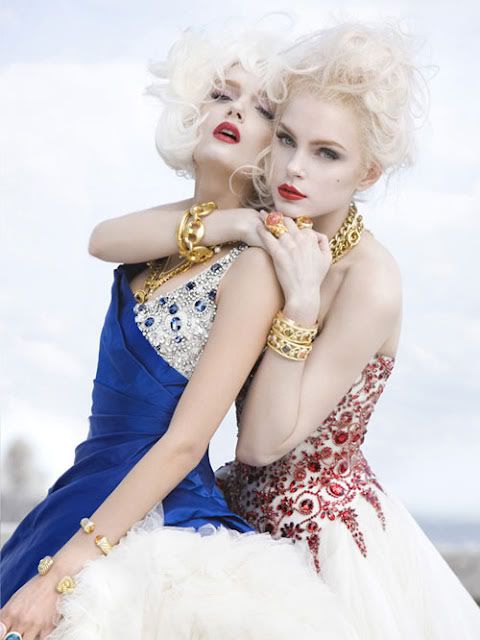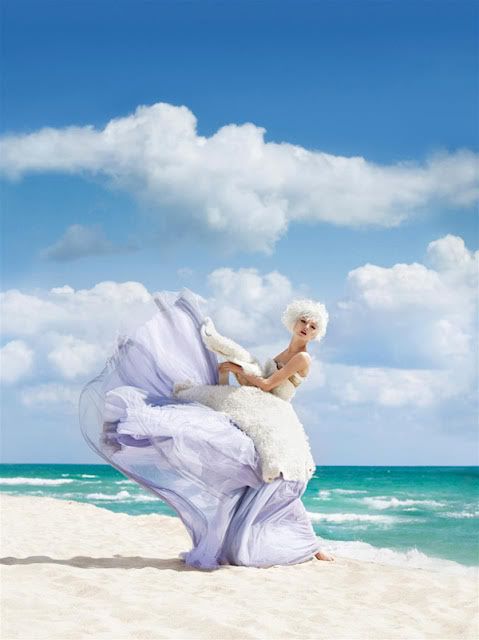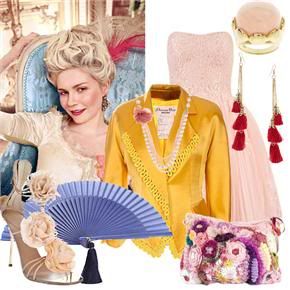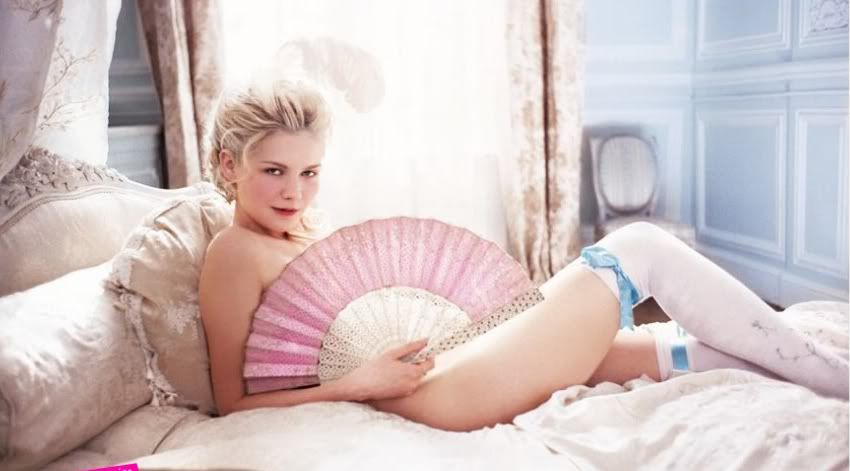 J Lo with Georgina Chapman, in a Marchesa dress of course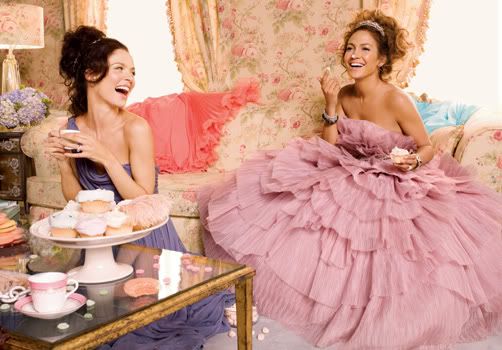 Wildfox – Spring / Summer 2011 Campaign – The chic junky style.