I've just discovered The Cambridge Satchel Company and I fell madly in love with them.
"All leather in all colors" seems to be their slogan! :)) It's really not, but nevertheless it feels like it. They are not very cheap, but neither too pricy, somewhat under 100 GBP. I am dying to get one, in pink of course, it's the perfect bag for the spring-summer 2012 season. And it's quite the turn-head, statement piece.
Check them out!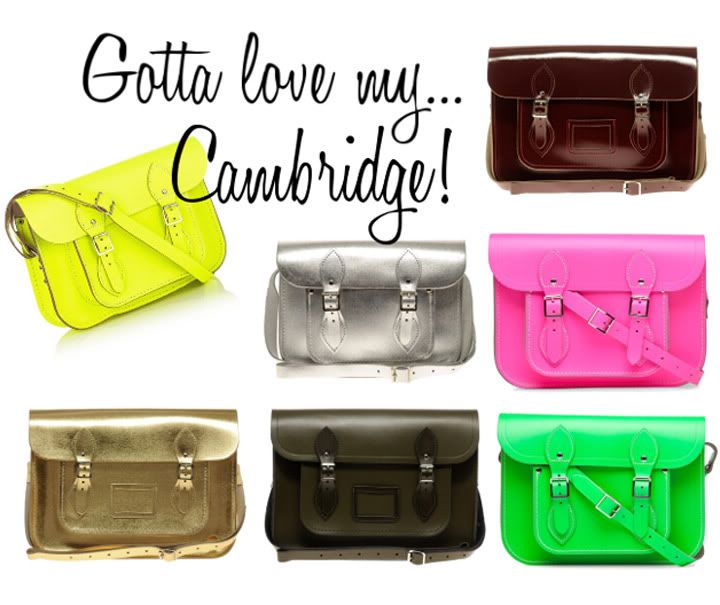 You can admire them here.
I can wait to create cool little outfits with this ones. How would you wear them?