I just loved the idea behind Project Bike Lane ! We needed something like this so bad to lift the non-stylish karma we felt when rinding our bikes. Apparently there are tons of ideas and solutions for this and LVMH and DKNY are going to support these lines 100%.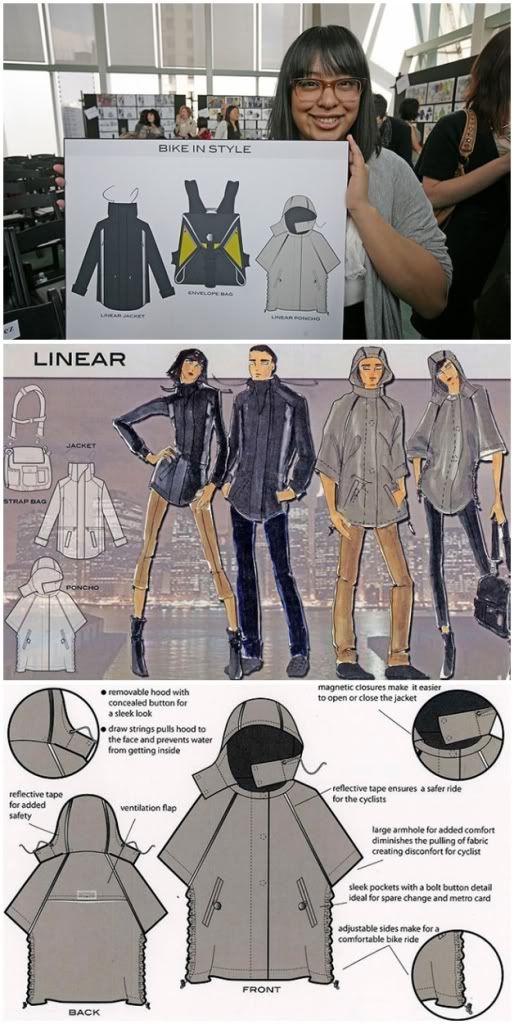 Unisex clothing lines could be difficult to pull off because of the lenghts of the jackets but the winner of this contest figured out something really cool to modify this. She added some bungee cords to the design and this proved to be just the ingredient for a fresh stylish bike collection.
I think that it's really though to get on a bike and still look good. If you have to ride a long distance it can be a great challenge to keep your clothes in good clean shape until you reach the office.
This kinds of initiatives are welcome and inspiring for all Eco-Chic Bikers