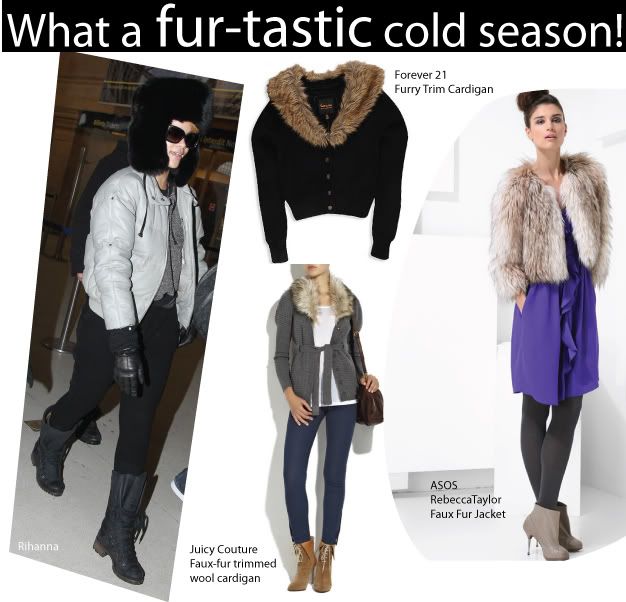 Rihanna has been showing off this season some hot fur accessories. Despite justified PETA complains, I really believe fur/ true or faux is a key element of the cold season. The glamorous options include either the complete fur coats or just some fur insert. Fur is something that really stands out so be careful not to overwork it. You need to focus on at most 2 fur pieces – if they are sort of similar, otherwise you will look like a furry christmas tree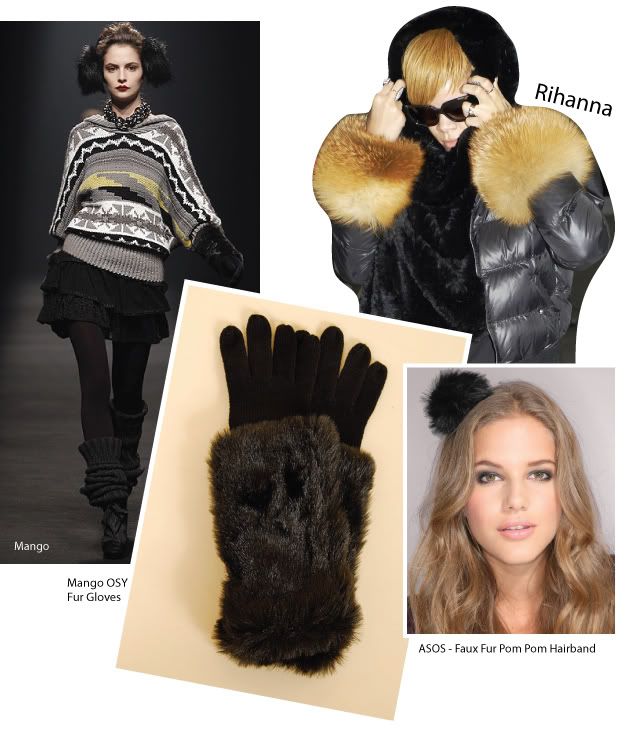 I really like the Juicy Couture cardigan and the pom pom hairband on ASOS, I think it's very chic and playful. Also, the Nordstrom furry options are really amazing. If you want to make a statement pairing black fur and golden sequins is very glamorous way to do that.
Rregarding the brown Nordstrom trenchcoat, well… I think I could wear that every day
What about you ? Would you wear them?
Photos: Rihanna – justjared, Rebecca Taylor – Faux Fur Jacket, Juicy Couture cardigan Net-a-Porter, ASOS – Pom Pom Hairband, Furry Trim Cardigan – Forever 21, Gloves – Mango, 'Glam Rock' Sequined Faux Fur Vest, George Simonton Couture Reversible Fur Trim Silk Coat