In the world of fashion the summer season can only mean one thing, the legs are coming out and it is skirt season!
Summer 2011 is no different and as it's looking like a hot one, it could be that skirts are practical for longer. The basics of skirts tend not to change too much throughout the seasons, but it's the material that tends to change over the seasons. So what is going to be hot, or rather keeping us cool, this summer 2011?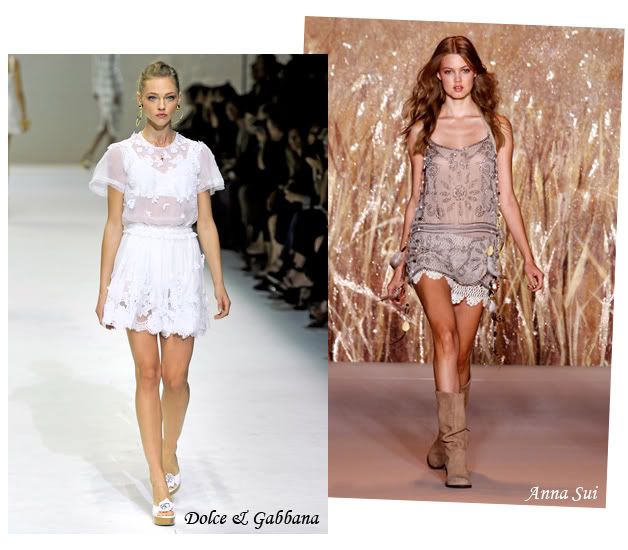 One of the hottest materials for skirts this year is lace. No it's not a brand new trend, but as with all styles that span across seasons it has evolved. This season it has turned back to its classic roots and is about stand out pieces on skirts rather than an all over material. Following hot on the heels of lace are the 70's materials of crochet and macramé.
This revival of materials is perfect for those with a love of all things nautical, French Riviera and retro. The open weaves make them perfect for beachwear and are a breezy style that helps keep the heat away on those long summer days. Sometimes it all comes down to the detailing and the next large trend picks up on this. With every season colours as well as materials are important, this season look out for skirts with floral patterns and blend in with the blooming flowers!