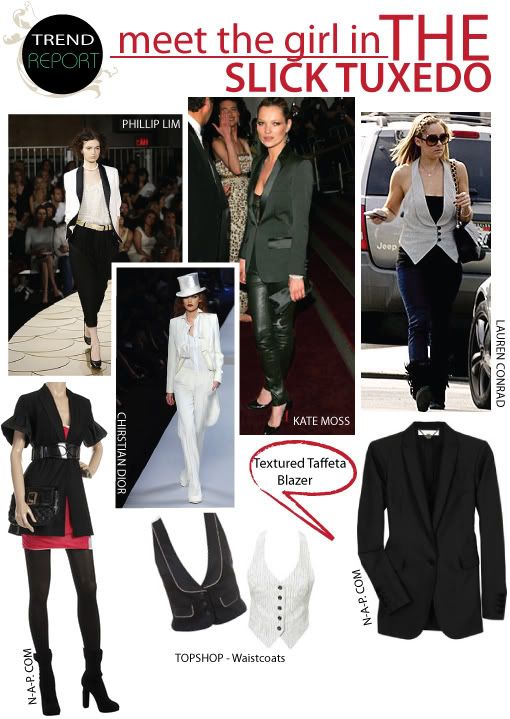 Real women need to be fearless and powerful so, what better way to become like this, if not by wearing some man clothes. The story of the suit and white shirt has been written by many designers but, this spring this classic formal-wear has become a real statement for fashionistas. Waistcoats and tailored rolled sleeve shirts hit the runway, the red-carpet…. and even our mini – famous lives.
There are many different styles that you should check out, but I think that the long blazer and the tuxedo-like vests create one of the hottest looks.
Supermodel Kate Moss has created a tailoring clothing line with Top-Shop and you can also find some interesting vests. You can wear the elongated tux jacket with a dress or some skinny jeans and a big belt. I will post more info about this trend, but until then I will give you with a little homework.
What do you think about this James Bond-ish look? Is the dinner jacket made to be worn both for casual and evening-wear ?