I think you all know how details become essential when putting together an outfit or en event. Even if you have all the major pieces, you need to finish everything with a nice touch. When thinking about an outfit, the details can be the accessories or hair and make-up. For a bigger event, such as a wedding, the details can include the buffet, the floral arrangements or the wedding invitations.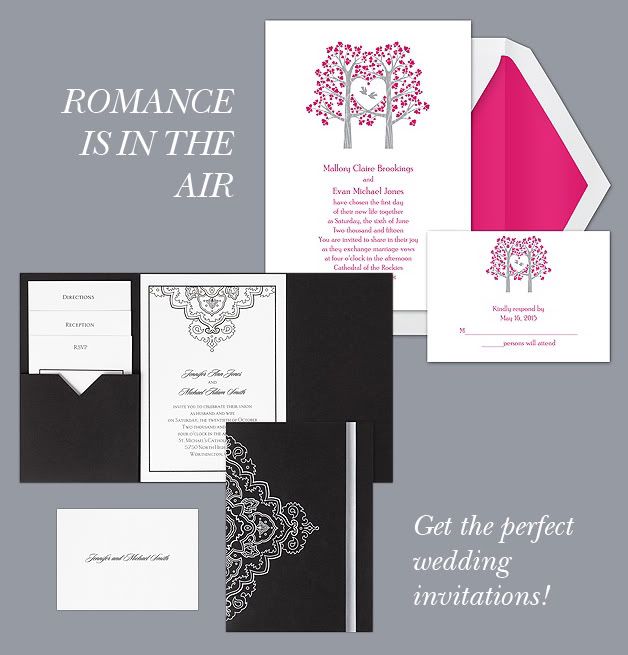 At other previous weddings where I helped my friends who were getting married with planning, I used to go with the bride to local wedding stationery stores and order the invitations, but we were never very pleased of the range of options they had. Some of them didn't come in other colors or they were simply too classic.
So this year, another friend of mine is getting married and this time we have found the perfect stylish invitations. She has everything planned in a fancy yet minimalist design, so we were searching for a special invitation design as well. We found amazing options of wedding invitations by David's Bridal!
I really like that they have a wide selection of which you can choose from, and lots of cool styles. The ribbon and the arty typography designs are so chic and you can customize their color as well.