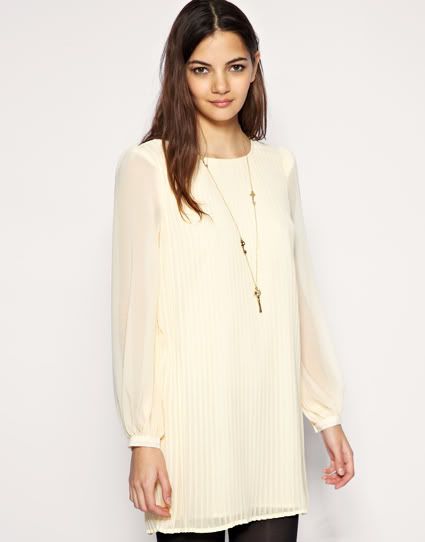 Because I bought this cream tunic dress recently – ASOS Pleated Long Sleeve Shift Dress – £40.00, I really wanted to find some visual inspirations for the white/beige dress and how you can style it. The white tunic dress can be an excellent piece when you want to dress up and make a statement but at the same time not go too far. It can be quite a glamorous piece of clothing if you understand the whole ballance of the outfit. What you can do is to focus either on the dress and style it in such manner so that it is the central piece of the outfit, or use the dress as a basic and dress it up with statement accessories or jackets. You can see more of these outfits below.
Photo from The Sartorialist – I like that this look is so casual so but very chic. The Khaki parka is such a cool piece to style and wear around the city. I strongly consider that this look is stunning with practically any trench-coat :)) and some chic gold/leather accessories.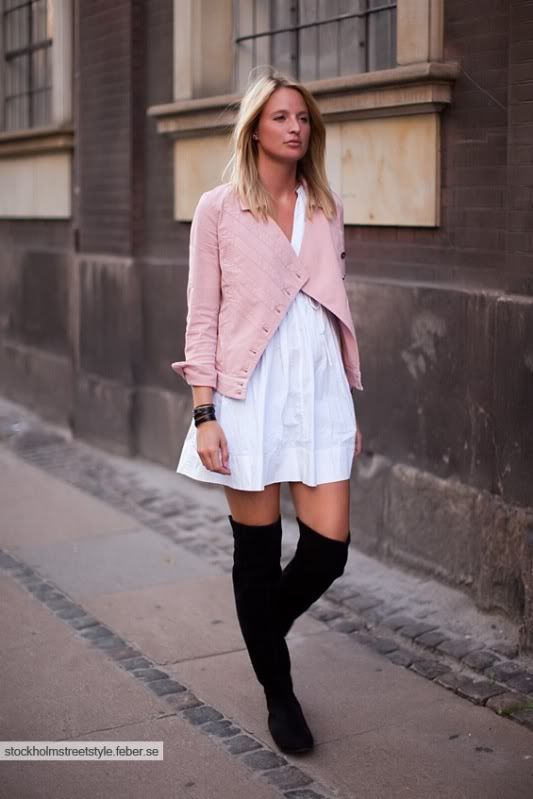 In this case the highlighted piece of the outfit is the pair of over the knee black boots! You can tell instantly that the dress and even the jacket are just supporting items and are not the lead actors on the outfit. Simple yet very powerful, I like it!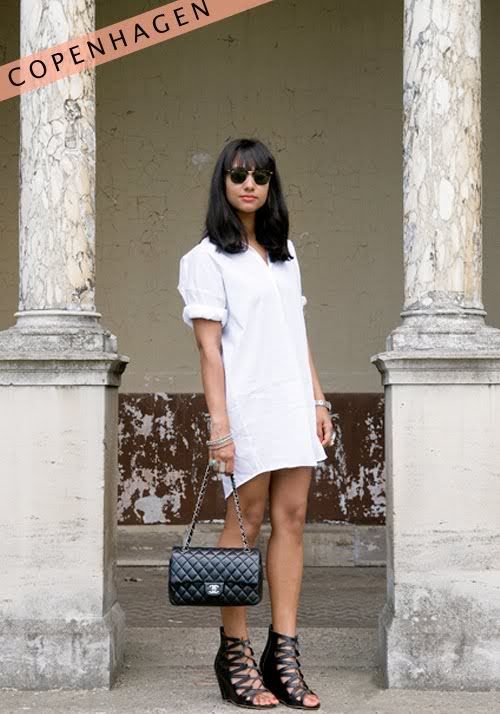 Not exactly a tunic dress, rather more of a shirt dress, but I really love this outfit from Copenhagen Street Style . I think the main focus in this look are the accessories. The black and white mix is never out of fashion so I think it is very easy to have this sort of an outfit set up and matched with cool urban accessories.
This is the most glamorous tunic dress outfit that I've found!! White fur, over the knee black boots and a clutch?! This shouts cocktail attire to me :)) However, you can see that the entire look is melted down by the simple and chic dress. I think if this girl would have picked a fitted sexy dress it have been so over the top! But like this, it's amazing! Photo from: Stockholm Street Style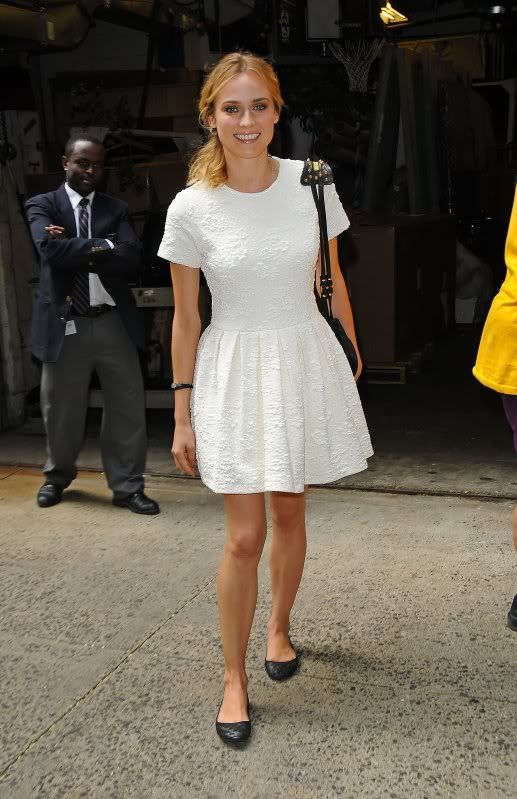 This outfit is not the most creative or highly styled, except that it is Diane Kruger :)) and this dress she has on! I really like the fabric and shape because it gives a structure and a lovely silhouette. Pairing it with ballet flats is such an excellent choice for any daytime look and again the minimal accessories equal high impact on the dress. She gets extra points for this 😉
Which one do you love the most?