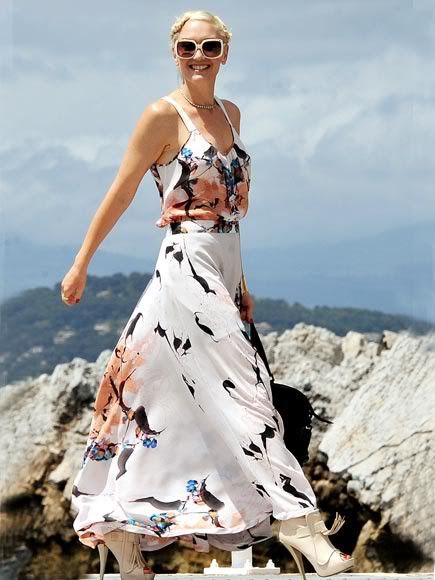 Gwen Stefani - Wearing a Colorful Maxi Dress
Summer is just around the corner and along with it comes a bucket load of new fashion trends. Judging by the spring/summer 12 catwalks and high street lookbooks, this summer is going to be filled with colour. From clashing tropical prints to pretty pastel shades this summer is one of the most summery we have seen in recent years.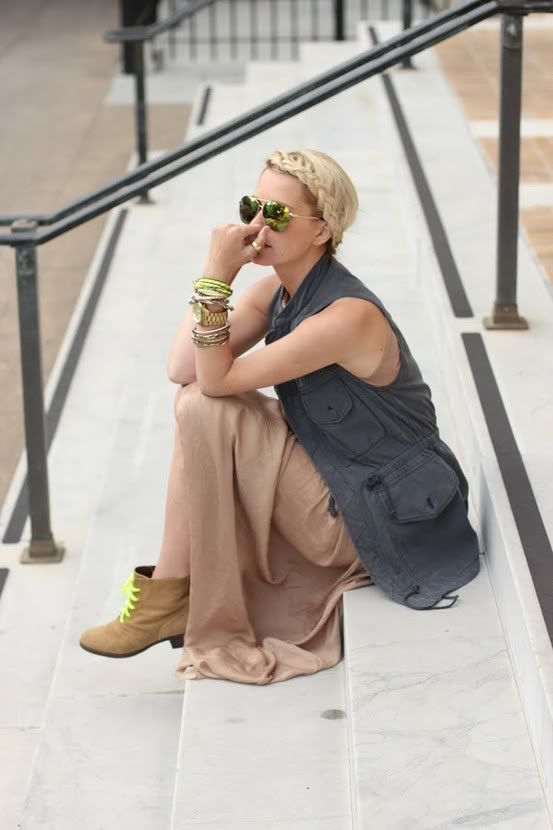 Photo via Pinterest
The maxi dress will be a fashion staple this summer and will be utilised by more than one trend. It gets a slightly new shape this year too and plenty of fun patterns and prints to try. New Look has a great range of maxi dresses UK from tropical inspired turquoise colour blocking styles to African safari looks and we love them all. Here are three of our favourite picks.
Isabella Blue Animal Scarf Print Maxi Dress. This is one of New Look's most dazzling maxi dresses UK and has to be one of their best designs this summer. It is so in keeping with he clashing prints and colour pop trend we can't help but fall head over heals for it. The pink, black, gold and animal print isn't for everything, but if you've got the figure for it, this is definitely a dress to get noticed in, the simply black bandeau top makes for an attractive contrast. We think you need to add some sky-high wedges to finish this outfit off.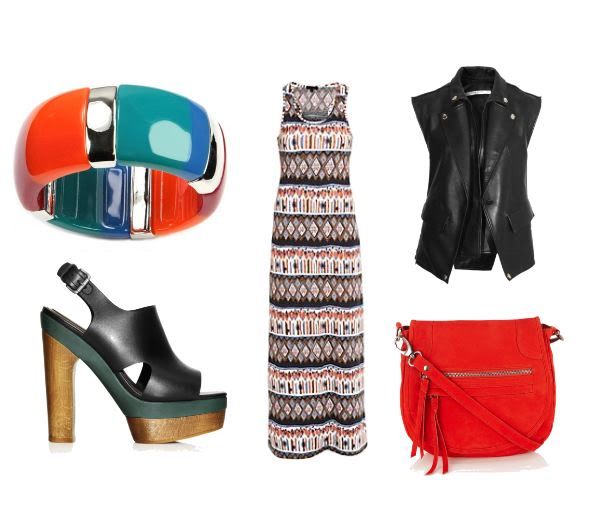 Mizumi Tribal Print Maxi Dress. Maxi dresses UK don't come more tribal than this. Warm, earthy tones of brown, red, yellow and cream soften the busy tribal pattern. The print will help to slim your figure but at the same time emphasise your shape. Keep it simple with some espadrilles and some chunky wooden bangles.
Mizumi Blue and White Diagonal Stripe Maxi Dress. Nautical fashion is back with a bang. From boat shoes to navy blazers it is one of summer's chicest trends and oozes sophistication and elegance. We love this maxi dress. It has a navy ruched bandeau top with a delicate spaghetti halter strap then from the bust down diagonal strips create a slimline silhouette. This dress needs to be kept simple, so add flat sandals, and some delicate silver jewellery and an oversized floppy hat. Kim Kardashian is a big fan of striped maxis as you can see here.