Tonight I've been getting up to speed with some of my favorite and neglected Tv-shows such as Vampire Diaries, Love Bites and Gossip Girl. The last one is nevertheless huge fun and crazy outfit inspiration!I am not into the entire bitchiness scenarios and all the intrigues, however the clothes do make the show! 😀
The entire "Dress like you are going to meet your worst enemy" approach really works for me. No matter how hard your day was or how disappointing your friends may have been, it's the getting up and being strong that prevails. It's a bit dramatic to think about it this way, but at the end of the day you are what you wear …
Here are the outfits I just love for this summer!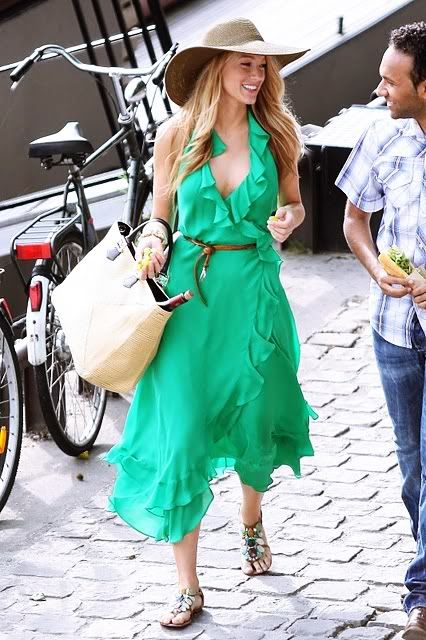 The Green Maxi Dress together with the entire beach ensemble makes me dream of resort collections and faraway islands. Pair your maxi with nice gladiator sandals and a boho straw hat for a perfect mix..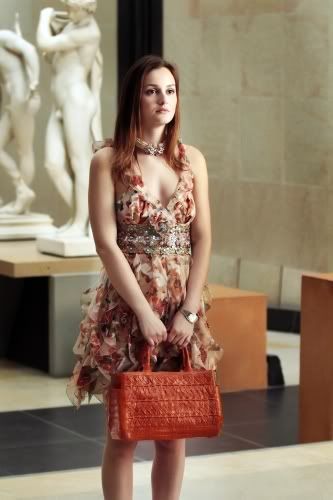 Ruffles and florals. What more can I say ?! Love the brown leather in this combo and don't forget about a touch of sensual : loose hair, transparent lip-gloss.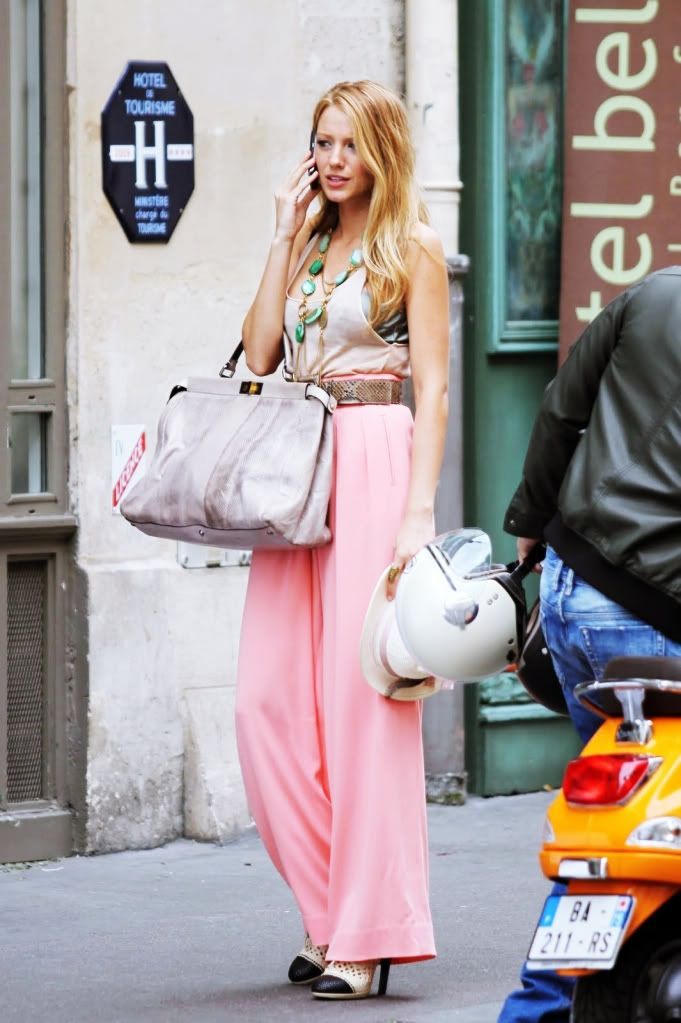 Even if Blake wore an empire maxi skirt, the impact would have been the same: Old Hollywood Glamour. Flared trousers say 70's style and so do the over-sized jewels and the lingerie worn in the open. Daring, but why not?!
A touch of Street style – Blake and A touch of Banquet – Leighton. There has always been more drama around Blair and more sparkle around Serena. Which role do you play?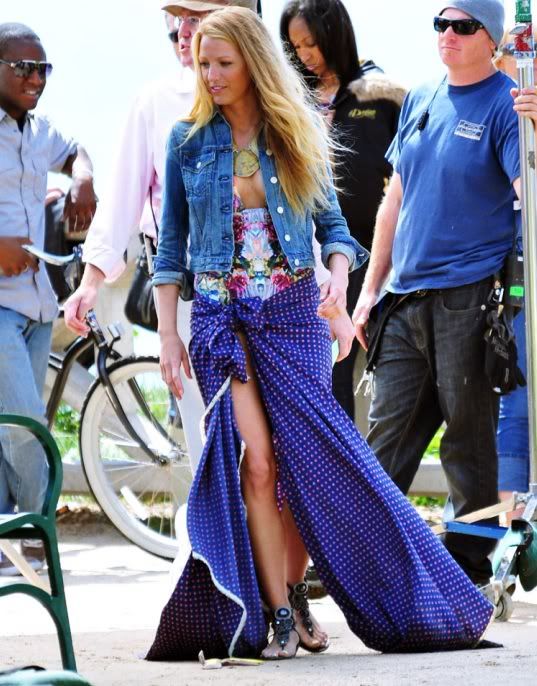 I really love this festival, nomad outfit that Blake is wearing. Not quite a maxi skirt but something in the likes of it: the layered outfit. Paired with a one-piece bathing suite / leotard and a casual jacket + sandals, the look can be quite stunning for a summer concert, festival or at the beach. But be careful S, for you might turn some heads in the city looking like this
Vanessa keeps it boho-chic and print-friendly. All her outfits are eclectic and share this open vision towards fashion. The mix between high and low is maybe the best for her character, for she does not quite afford the high-maintenance life that others are living. So she goes for layering, being creative and trying versatile items and accessories. Extra chic points for the clogs, fringe details and the jeans vest.
The perfect Parisian duo. The moon and the sun, the fancy and the dreamer. I love this pair.
I have a couple of best friends who can fit this frame just great :X