I think Vanessa Hudgens is a pretty hot topic right now and everyone is practically on the lookout for her. I had received numerous requests to do some research about the accessories she wears and how she mixes them with her cool outfits.
The accessories that Vanessa Hudgens usually wears are fun and boho vintage. She plays around with different styles and materials and you cannot really say what her next choice will be. However, there are some guidelines to steal her style.
The Rings – Not overworking this accessory, Vanessa manages to find unique oversized rings that empower her outfits. Even though I found just a couple of pics with rings, I got the idea that she usually wears rings for formal events when there aren't to many accessories, for example a red carpet event, where she wears the ring but no bracelets.
The necklaces – Vaneessa's neckalaces usually have a sort of twist. They are special pieces, always with a story. Either long and with pendants or multiple layered chains, small or oversized, she usually wears a necklace with every outfit.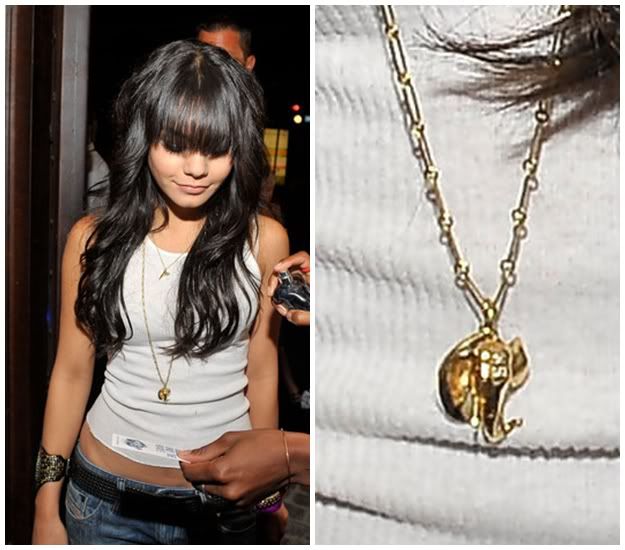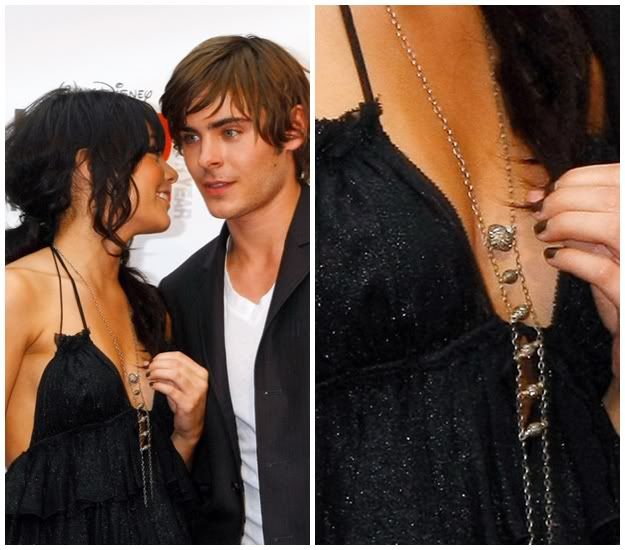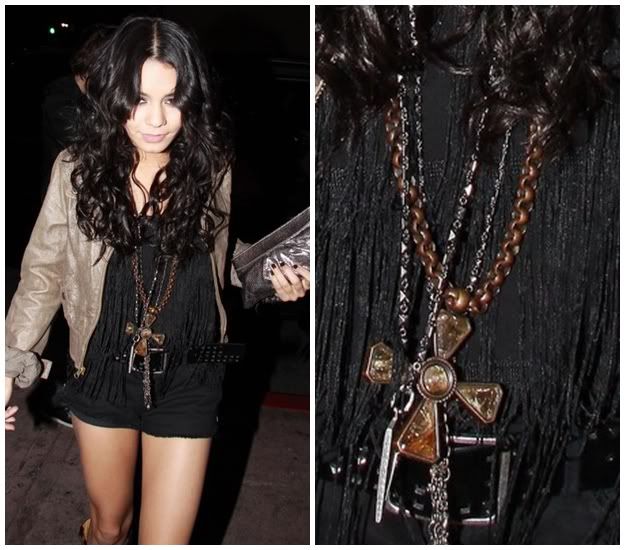 The Watches – Never saw Vanessa wearing many watches, but what popped out was this cool golden tone watch. I have to say I like how this fashion watch can add a touch of style to any outfit. Try to go for pieces that are an investment because these really add value to anything you wear. I'd choose diamond watches or something similar.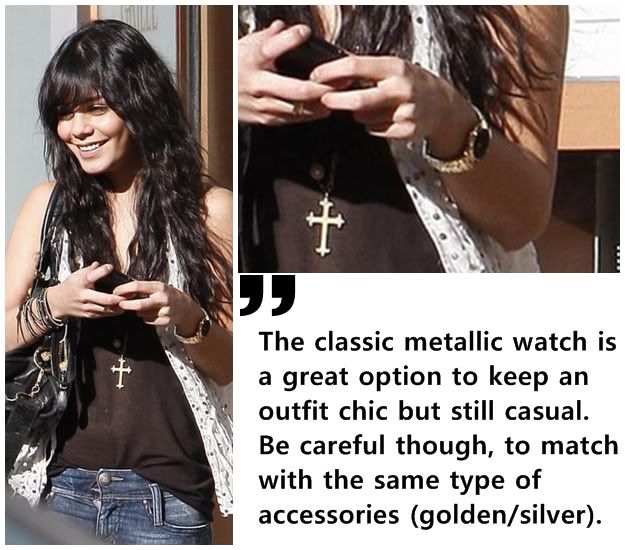 The Bracelets – I think the bracelts are one of Vanessa signature pieces. Almost in every picture of her, bracelts are a must! The key to get the look is to layer thin pieces, and when I say layer, I mean to really go for it! There can be lots of cool things that work, starting with thin chains and bangles, elastic stones bracelets. These are very easy to wear and to match with any outfit. Just pick a color on one of the bracelets and then it's super easy to layer with metallics or other neutrals.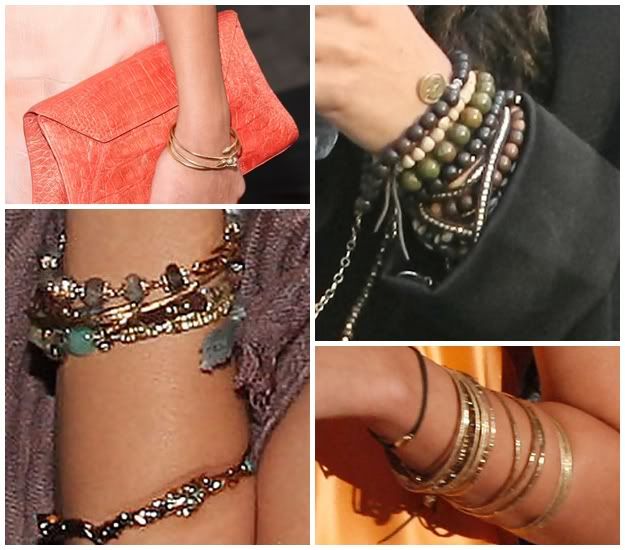 The Earrings – Vanessa loves long statement earrings and she often wears big chic earrings with casual daytime looks. When night drop, however, she chooses sphisticated drop crystal earrings usually when her hair is up.