I love Vanessa Hudgens!! Well not her role in HSM, (she looks too innocent) but her style and her looks
I like her because she has a really unique way of wearing clothes, a rather younger version of Rachel Bilson.
If you want to get the look you have to pay a really good attention to details. Accessories make the difference and the hairstyle gives you another 30%. For extra points you should consider a sexy LBD, high heels and a great tan.
For more relaxed ocasions, miss HSM chooses comfortable outfits that define her age but also the trends. This fall she mixed the blazer and the boyfriend cardigan with skinny cuffed jeans and statement necklaces.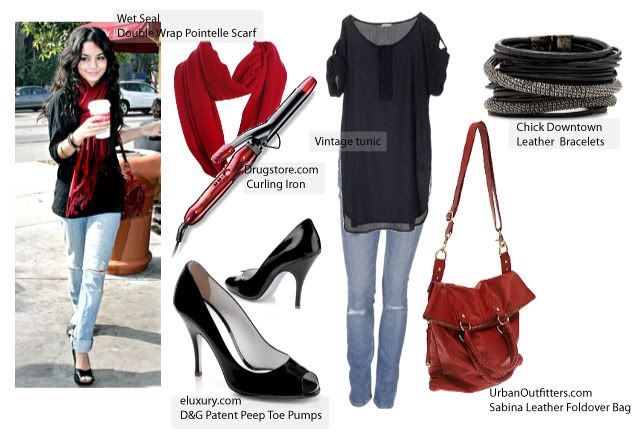 Shoulder Bags / Skinny Jeans / Peep Toe Pumps / Tops / Spring Scarfs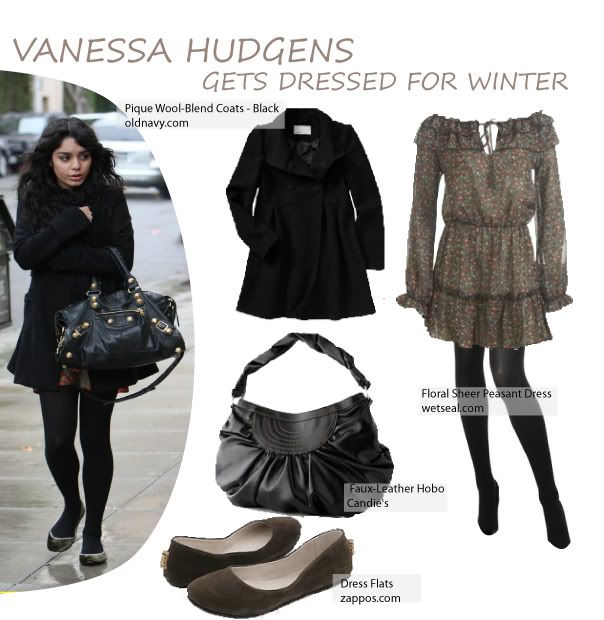 When the weather gets cold Vanessa Hudgens warms it with a pair of opaque leggings and a nice coat . The floral dress is really nice and it goes perfecly with the suede flats. If it's colder where you live you can always skip the ballet flats and replace them with a cool pair of flat boots.