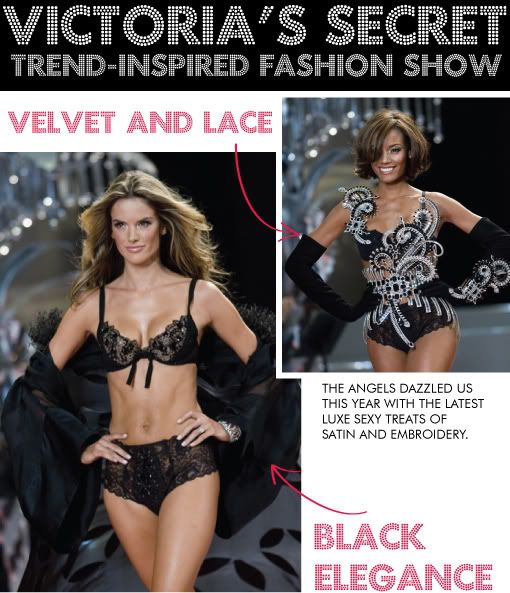 "Victoria's Secret is about sexy and the new sexy is glamorous for this season. The theme of the show is a return to glamour." Sharen Turney – CEO .
The angels were more mesmerizing than even at this year's Victoria's Secret Fashion Show. Though the event is more some kind of a party than a fashion show, it surely captures the attention of everybody with it's amazing angels, wings and glamour. Glamour is the new keyword for the lingerie collection and for all the accessories. Apparently, world situation must be improved by a different attitude and a lot more optimism. Usher rocked the scene at the Fontainebleau Hotel and created the mood for the runway extraaganza.
"Glamour is back" photos are available below with some highlights on trends they followed in the new Victoria's Secret collection.