When choosing the perfect wedding dress, the key elements you need to look for are comfort and tailoring. Although the dress may be amazing, it can never look smashing on you, unless it's personalized for you size and shape.
There are lots of great gowns out there that set the trend guidelines for this year, so even if you are tall, boyish or you are shopping for plus size wedding dresses, you will definitely find something that will suit you perfectly to walk down the aisle in great style.
The Goddess Dress
The Greek-inspired look floats on one shoulder for a subtle sexiness effect. This look can be applied on several types of silhouettes because of its flowing line.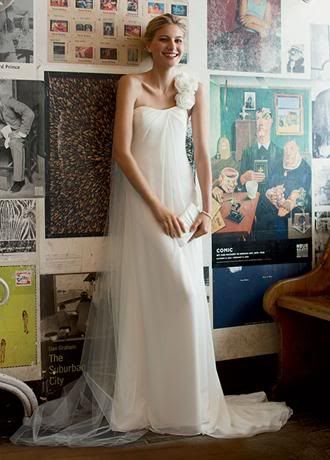 The Strapless Gown
This shape is upgraded this season with embellished pearls or other type of embroidery. This should focus on a single element and the embellishments should be in the same tone and feel as the dress.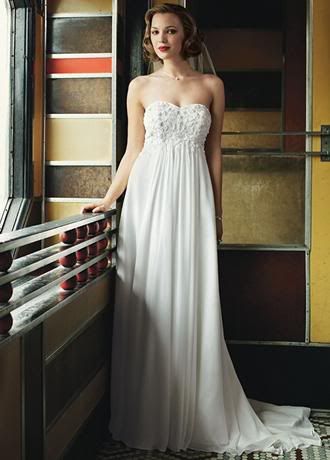 Color Accents
Colorful sashes and details add a modern touch to the classic wedding patterns. Color schemes can make the whole event feel brighter and more fun. Think your favorite color but don't overwork it. Use at most 2 colored details or if you are brave you could try a two-toned dress as well.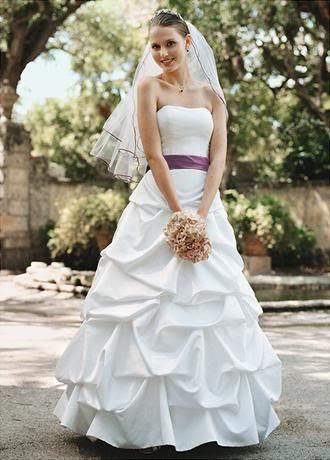 Sleek Diva
It is a fact that the column and trumpet type dresses are now very up-to-date. These classic choices are wonderful options if you have a well structured body type and they are the gowns that highlight your curves the most.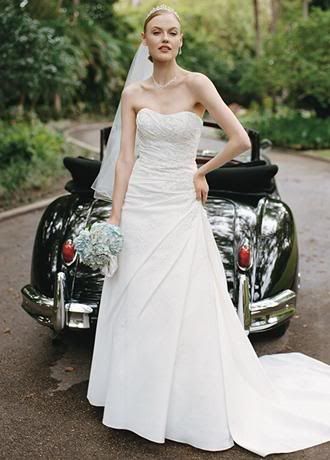 Tiered and Layered Dresses
Multiple layers of tulle, chiffon or even feathers are the next big think in wedding fashion. The romantic drama look can easily fit into any picture, because it is a classic eternal look. The oversized type-A turns into a princess look due to the volume added by the various layers.