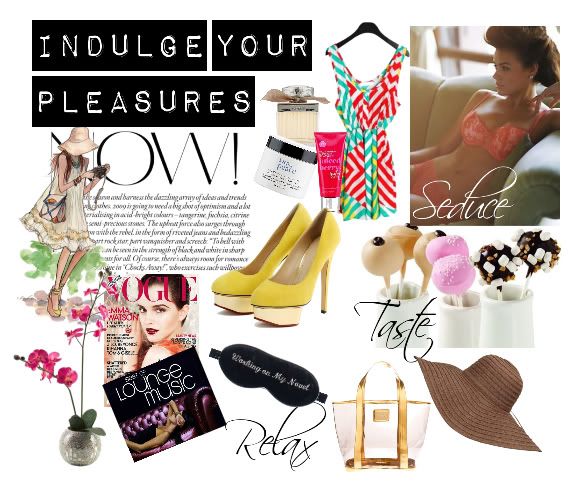 This week was practically insane! Besides work and fighting a cold, I had to really work hard for a school project. It was actually my master's paper which I had to turn in on Thursday. I forgot how mind and time consuming this really is :)) As everything needed to be played by the rules and written 100% academically, it was quite challenging to keep the deadline. At least the topic was cool! Obviously my master's paper was about fashion and fashion blogging!
Anyway, so now that this is done, I really feel the need to contemplate and relax. Suddenly, I feel I have all this time and this weekend I am going to take advantage of it!
I have made the ultimate weekend recipe.
It goes like this…
Weekend Recipe
3 Cups Relaxation – Favorite books and magazines I've ignored as I had to read school books. Also here add a dash of lounge music to get the movie scene picture and some pretty flowers to add some smiles and flavor to your room!
2 Spoons Sleep – Nothing better than cuddling in fluffy pillows and taking a nap. I really have to get some sleep done after 3 sleepless night this past week. So no clubbing this weekend :)) Maybe just cocktails with my friends and in bed by 12!
2 Tablespoon Pampering – Get out those new body lotions and mix them well! You can also add a sprinkle of your favorite perfume or some tanning at the beach or by the pool.

2 Teaspoons Sexy Lingerie – women's underwear should be all about this, at least in the weekends! Go shopping and try some of the coolest summer must haves. Go for bold colors, I suggest coral
1 Pint Social – Try a girls only tasting session. Get good sweets, cut them in small bits, add a pinch of champagne and mix with girls' talk!
Finally, for a finishing touch, put on a chic dress and your statement shoes and prepare to be admired! I wish you the perfect weekend!
xoxo