OK, so I am headed for Rome this weekend!!!! Nothing fancy, nothing too romantic, just a nice getaway with some friends. I have been there before, so this time it will be more just relaxing and really looking at people and admiring the amazing scenery.
I kept checking the weather report and it seems it's going to be mostly sunny and 16 degrees C ! So that is quite amazing for February and I am very excited, as I was beginning to get bored of heavy outfits.
I am going away for 4 days so that practically gives me a choice of about 4 different outfits + 1/2 options for evening. I am officially terrible at packing light, I am usually the type of person who fills up the trunk of a car just when leaving for 2 days! Anyway, I have to be careful now, as plane luggage shouldn't exceed 20 kg!
My top selection for tops, jackets, accessories and jewelry are limited bellow, I tried to only pick the must-have pieces… but I am sure I will obviously take a few more :))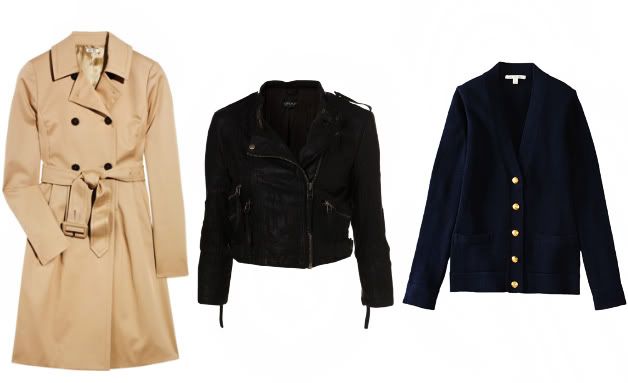 My Nude Trench Coat – easy to wear and to accessorize, great casual piece but also great in the evening
The Leather Jacket – Can't live without it ! :X:X:X
The Navy Cardigan – goes so well with cool relaxed preppy items and it's really warm and comfortable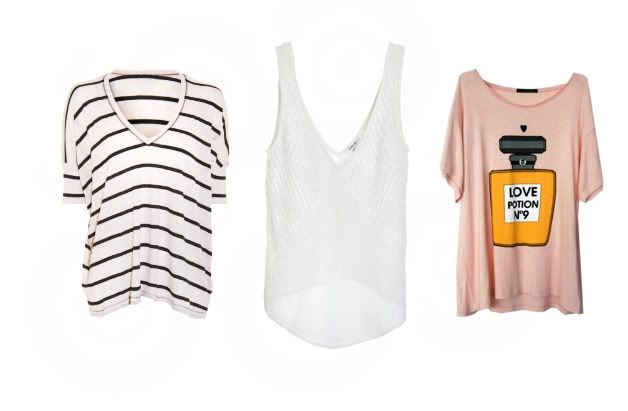 The Striped Top – Chic and comfy, great for layering and matching with leather "goods"
The White Top– White , black or gray – basics are sooo important when going away, make sure you pack one in every color
A printed T-shirt – Loose and sexy, daytime or play-time 😉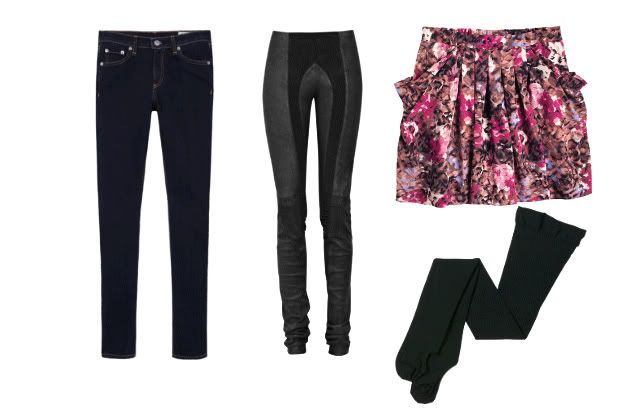 Skinny Dark Wash Jeans – always a must! They go with everything!
Statement Leggings – Leather leggings are a great way to get into any club :))) Wear with a sexy top and rock jewelry
Opaque Tights – For skirts/dresses and tunics
Printed Skirt – Flirty and fun, this skirt can be worn in so many ways.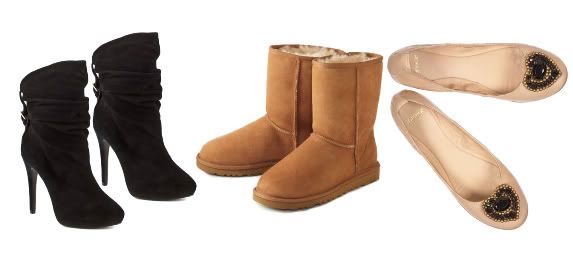 Black boots – Mostly to go out at night. I was thinking of packing over-the-knee-boots, but I am so bored of them. These shorter ones are way cooler for spring. They make me think of the Isabel Marant boots!
UGGs – my obsession. They go where I go :))
Nude, embellished flats – I am not sure about them, I think it's still too cold…will give them a shot though..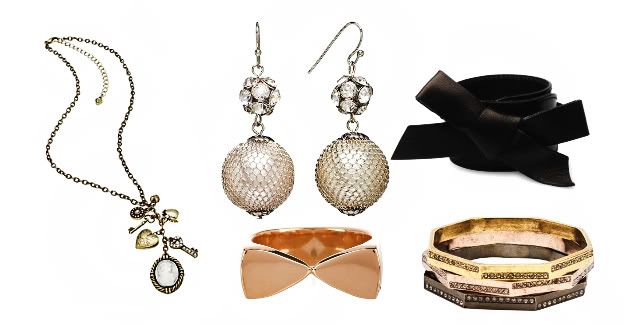 Daytime or statement, make sure you get a few pieces of jewelry to accessorize your outfits. I really like the long necklaces and all these metallics!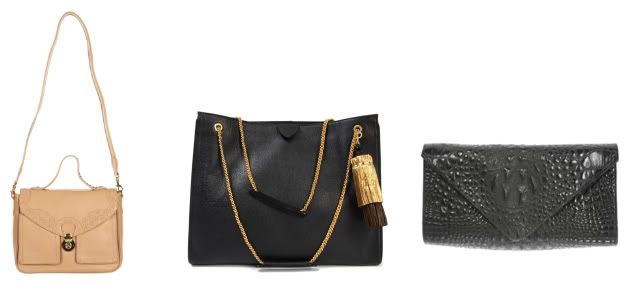 Must-have bags for a weekend getaway include the long strap bag, a big tote and a chic clutch! I would take more of course but bags are rather big to stuff into you luggage as well as boots or shoes, so I'll take the tote in the plane and pack the other ones.
Accessory Round TWO includes colorful scarves and sunglasses. Really important to make your outfits different every time. Change your scarf and your sunnies, and you've got a whole new look!
I really hope these will make great outfits, I will share photos with you guys really soon! XOXO