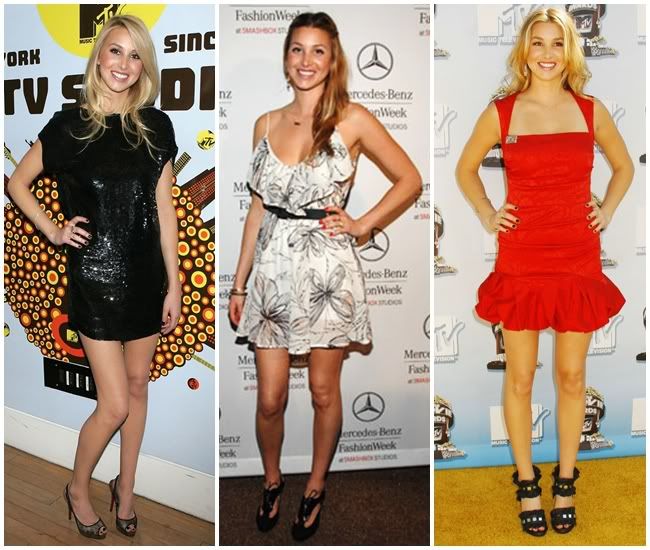 Whitney Port – New Girl, New Style, New York
You probably all know who Whitney Port is but do you like her style ? Even though she was the non-drama girl in The Hills I kinda loved when she appeared beacuse she had these incredibly chic outfits. She paired vintage with retro-casual and with sexy colorful items.
Bag:
Vintage Look Leather Studded Holdall – ASOS
Headband:
Cara Accessories Leopard Print Zip – Nordstrom
Shorts :
Evonne Distressed Denim Short Forever 21
Flats :
Marc by Marc Jacobs
T-Shirt :
L.A. Represent Tee Forever 21
Sunglasses
: Retro Plastic Aviator Sunglasses Forever 21
Yeah, it's definitely a great change from the first season of The Hills to what her style is now in The City, but this is a good thing. Fashion is constantly changing and is giving us new improved looks. Probably TeenVogue. People's Revolution and now DVF changed her perspective on fashion and now she is showing us some great outfits.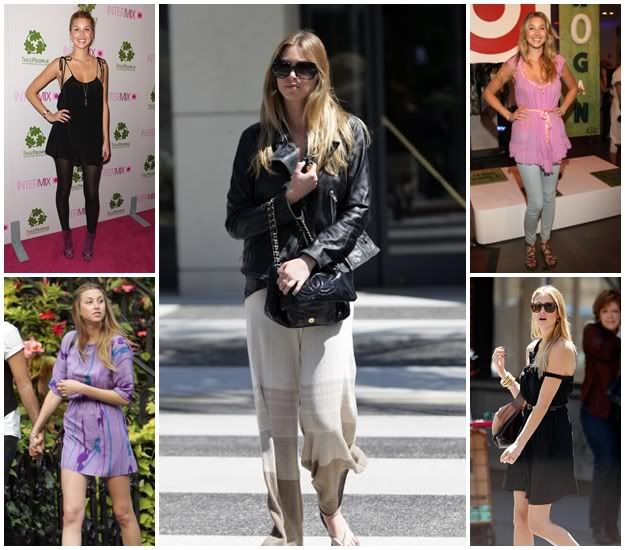 She combines these chic ultra feminine dresses with casual accessories and a relaxed attitude. She can wear flip-flops as easily as some stunning heels and still look gorgeous. I like that she focuses on a couple of high end items and then combines them with budget -friendly options or vintage styles. Her spring collection clothing line "Whitney Eve" has some really chic romantic looks that describe the old-school fashionista. Sweet flowy dresses, graphic shorts, romantic floral patterns. They're just perfect for beach, sun and fun